34% de los residentes del Condado de Escambia que trabajan luchan financieramente
PENSACOLA, Fla. – 2019 United Way del Condado de Escambia anunció que de 118,702 familias en el Condado de Escambia, el 34% tiene dificultades para pagar por necesidades básicas como vivienda, cuidado de niños, comida, transporte, atención médica y tecnología. En todo el estado, el 46% de los hogares enfrentan los mismos desafíos financieros. En el Condado de Escambia, la cantidad de trabajadores de bajos ingresos que luchan por cubrir lo esencial aumentó en un 7% (entre 2010 y 2016).
"Hay un enorme valor en esta información," dijo Laura P. Gilliam, Presidenta y CEO de United Way del Condado de Escambia. "Realmente presenta una imagen precisa de las familias trabajadoras que luchan por sobrevivir en nuestra comunidad." Esta lucha se materializa a una tasa de $26.48 por hora, lo que se necesita para que una familia de cuatro personas en el Condado de Escambia sobreviva los costos asociados de la vida.
Estos floridanos que luchan son activos limitados, ingresos restringidos, empleados o ALICE. Son hogares que ganan por encima de la línea de pobreza pero no lo suficiente como para cubrir las necesidades más básicas, como alimentos y vivienda. Incluso en comunidades accesibles, en general, los aumentos en todo, desde el cuidado infantil hasta el cuidado de la salud, afectan la capacidad de una familia para ahorrar o comprar una casa a pesar de mantener un trabajo de 40 horas a la semana.
"Las personas reflejadas en este estudio están trabajando y brindando servicios directos en nuestra comunidad todos los días," afirmó Gilliam. "El hecho de que esta población haya crecido, a pesar del crecimiento percibido de nuestra comunidad, muestra que todavía hay mucho trabajo por hacer."
El costo de las necesidades básicas de los hogares aumentó constantemente, superando la tasa de inflación y el crecimiento salarial. El costo para una familia de cuatro personas en el Condado de Escambia para satisfacer las necesidades básicas aumentó un 6% anual y un 8% mensual; estos costos aumentaron un 14% anual y un 14% mensual para un solo adulto. En comparación con  la Florida, donde el costo aumentó un 20% por familia y un 12% para un adulto soltero.
"Hace cinco años, comenzamos un movimiento para crear conciencia sobre estas familias que trabajan y quieren ayudar a sus familias," dijo el presidente de United Way of Florida, Ted Ganger. "A través de los esfuerzos de nuestros United Ways locales y sus socios, podemos desarrollar soluciones simples y fiscalmente conservadoras que tendrían un impacto inmediato y positivo en las familias."
Otros hallazgos incluyen:
Los mayores impulsores de los aumentos de costos para las familias desde el final de la recesión son la atención médica (14.5%) y los impuestos (23%).
De los municipios locales, la Pensacola Census County Division (CCD, por sus siglas en inglés) tuvo el mayor aumento porcentual en el ALICE total y la población de la pobreza con un 6%, seguido por el CCD del noroeste de Escambia con el 3% y el CCD de Cantonment con el 2%.
La Florida es uno de los 18 estados que tienen informes de ALICE publicados.
34% of working Escambia County residents struggle financially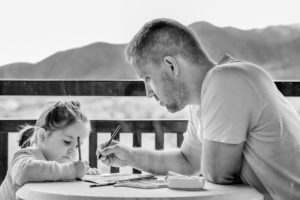 PENSACOLA, Fla. – United Way of Escambia County announced that of 118,702 households in Escambia County, 34% struggle to pay for basic needs such as housing, child care, food, transportation, health care, and technology. Statewide, 46% of households face the same financial challenges. In Escambia County, the number of low-income workers struggling to cover essentials grew by 7% (between 2010 and 2016).
"There is enormous value in this data," said United Way of Escambia County President & CEO, Laura P. Gilliam. "It really paints an accurate picture of the working families struggling to get by in our community." This struggle materializes at a rate of $26.48 per hour – what it takes a household of four in Escambia County to survive the associated costs of living.
These struggling Floridians are Asset Limited, Income Constrained, Employed or ALICE. They are households earning above the poverty line but not enough to cover the most basic of needs like food and housing. Even in affordable communities, across the board increases in everything from child care to health care plague a family's ability to save or buy a home despite holding down a 40-hour-a-week job.
"The people reflected in this study are working and providing direct services in our community every day, Gilliam stated. "The fact that this population has grown, despite the perceived growth of our community, shows that there's still a lot of work to be done."
The cost of basic household needs increased steadily, outpacing the rate of inflation and wage growth. The cost for a family of four in Escambia County to meet basic needs rose 6% annually and 8% monthly, these costs rose 14% annually and 14% monthly for a single adult. Compared to Florida where the cost rose 20% per family and 12% for a single adult.
"We started a movement five years ago to raise awareness about these families who work and want to provide for their families," said United Way of Florida President Ted Ganger. "Through the efforts of our local United Ways and their partners we can develop simple, fiscally conservative solutions that would have an immediate, positive impact on families."
Other findings include:
The biggest drivers of cost increases for families since the end of the recession are health care (14.5%) and taxes (23%).
Of local municipalities, Pensacola Census County Division (CCD) had the largest percentage increase in total ALICE and poverty population at 6%, followed by Northwest Escambia CCD at 3%, and Cantonment CCD at 2%.
Florida is one of 18 states that have ALICE reports published.
[adrotate group="1"]