11 días de atracciones, comida y diversión en la feria interestatal de Pensacola
Pensacola, Fla. – Los funcionarios de Pensacola Interstate Fair y Reithoffer Shows, Inc. se complace en anunciar que el Pensacola Interstate Fair 2020 tendrá lugar a partir del jueves 22 de octubre a las 4 p.m.
Para celebrar la inauguración, la Feria ofrecerá boletos a $1 por día de admisión durante todo el jueves.
"Sabemos lo importante que es la Feria para todos y hemos trabajado muy duro para asegurarnos de poder presentar la Feria de una manera segura y responsable," dijo Don Frenkel, gerente general de la Feria. "Estamos encantados de poder hacer que esto suceda, y esperamos traer la sonrisa, la diversión y la magia que tanto necesita la comunidad de Pensacola este otoño."
Como siempre, la mitad del camino estará llena de juegos mecánicos, atracciones y comida de feria durante los 11 días del evento.
La feria de este año destacará el Cirque Ma'Ceo, un espectáculo de acrobacias acrobáticas y ecuestres, además de contar con un nuevo programa de ciencia para niños y el regreso del espectáculo Sea Lion Splash. Además, un nuevo viaje llamado The Beast emocionará a aquellos lo suficientemente valientes como para probarlo.
La Feria seguirá presentando la Feria y Subasta de Ganadería el miércoles por la noche, pero para cumplir con las directivas de salud y las medidas de distanciamiento social, los organizadores de la feria decidieron cancelar la serie de conciertos nocturnos de 2020 y cerrar todas las demás exhibiciones.
"Para garantizar la seguridad de nuestros asistentes a la feria, decidimos poner énfasis en las restricciones de saneamiento y distanciamiento social en nuestras muchas atracciones para que las personas puedan disfrutar de su viaje anual a la feria sin poner en peligro su salud," agregó.
Todos los empleados de la feria serán enmascarados y examinados diariamente para detectar signos de enfermedad, y todas las áreas de alto contacto, concesiones y atracciones se desinfectarán con frecuencia. Los asistentes a la feria deben ser conscientes de que esto puede causar tiempos de espera más largos, pero hacer cumplir estos nuevos protocolos de saneamiento garantizará el estricto cumplimiento de las pautas de salud pública.
Reithoffer Shows Inc., el centro de viajes de América del Norte que ofrece atracciones de carnaval y ferias, juegos y concesiones de comida a los recintos feriales en el este de los Estados Unidos, está tomando estos pasos específicos para implementar el distanciamiento social y mejorar la seguridad pública en una feria modificada, que incluye:
Implementar estrictos protocolos de limpieza de todos los paseos, atracciones, concesiones y áreas de alto contacto con un desinfectante aprobado por la EPA.
Implementar exámenes de salud diarios y lecturas de temperatura para todos los empleados.
Exigir el uso de máscaras/cubiertas faciales para todo el personal.
Proporcionar desinfectante para manos en todos los puestos de concesión y estaciones de lavado de manos a lo largo de la mitad del camino.
Alentar a los asistentes a la feria a lavarse las manos y desinfectarse con frecuencia.
Gestionar la capacidad y la densidad de personas en el medio para permitir un adecuado distanciamiento social.
Controlar las posiciones de los asientos en juegos mecánicos y atracciones de eventos.
"Esta feria ha sido una tradición anual durante 86 años en Pensacola. Sabemos lo mucho que significa para muchas familias del área local, y estamos seguros de que al tomar estos pasos necesarios, la gente aún podrá disfrutar de nuestro evento anual," dijo Frenkel.
"Pedimos a todos los asistentes a la feria que hagan su parte cumpliendo con las medidas de seguridad que estamos implementando y usando cubiertas faciales siempre que sea posible."
La Feria de este año está programada para celebrarse del jueves 22 de octubre al domingo 1 de noviembre de 2020 con los siguientes precios reducidos de admisión diaria:
Jueves 22 de octubre: $1 dólar por día de admisión
Viernes a domingo, del 23 al 25 de octubre: $10 adultos/$5 niños
Lunes a jueves, 26-29 de octubre: $8 adultos/$5 niños
Viernes a sábado, 30-31 de octubre: $10 adultos/$5 niños
Domingo 1 de noviembre: entrada de $5 para todos
11 Days of Rides, Food & Fun at the Pensacola Interstate Fair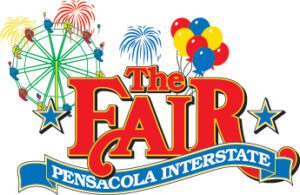 Pensacola, Fla. – Pensacola Interstate Fair and Reithoffer Shows, Inc. officials are excited to announce that the 2020 Pensacola Interstate Fair will take place starting Thursday, Oct. 22, at 4 p.m.
To celebrate the opening, the Fair will be offering $1 Day admission tickets all day Thursday.
"We know how important the Fair is to everyone and we've been working really hard to ensure we can present the Fair in a safe and responsible way," said Don Frenkel, general manager of the Fair. "We're thrilled to be able to make this happen, and look forward to bringing some much-needed laughter, fun and magic to the Pensacola community this fall."
As always, the midway will be filled with amusement rides, attractions and fun fair food throughout the 11-day event.
This year's Fair will spotlight the Cirque Ma'Ceo, an acrobatic and equestrian stunt show, as well as feature an all-new Kid's Science Show, and the return of the Sea Lion Splash show. In addition, a new ride called The Beast will thrill those brave enough to try it.
The Fair will still be presenting the Livestock Show and Auction on Wednesday night, but in order to comply with health directives and social distancing measures, fair organizers decided to cancel the 2020 evening concert series and close all other exhibits.
"To ensure the safety of our fairgoers we decided to put an emphasis on sanitation and social distancing restrictions on our many attractions so that people can enjoy their annual trip to the fair without jeopardizing their health," he added.
All Fair employees will be masked and screened daily for signs of illness, and all high touch areas, concessions and rides will be sanitized frequently. Fairgoers should be aware that this may cause longer wait times, but enforcing these new sanitation protocols will ensure strict compliance with public health guidelines.
Reithoffer Shows Inc. — the North American traveling midway providing carnival and fair rides, games and food concessions to fairgrounds around the eastern United States — is taking these specific steps to implement social distancing and enhance public safety in a modified fair, including:
Implementing strict cleaning protocols of all rides, attractions, concessions and high-touch areas using an EPA-approved disinfectant.
Implementing daily health screenings and temperature readings for all employees.
Requiring use of masks/face coverings for all staff.
Providing hand sanitizer at all concessions stands and handwashing stations throughout the midway.
Encouraging fairgoers to frequently handwash and sanitize.
Managing capacity and the density of people within the midway to allow for appropriate social distancing.
Controlling seating positions in rides and event attractions.
"This fair has been an annual tradition for 86 years in Pensacola. We know how much it means to many local area families, and we are confident that by taking these necessary steps, people will still be able to enjoy our annual event," Frenkel said.
"We ask all fairgoers to do their part by complying with the safety measures we are putting in place, and by wearing face coverings whenever possible."
This year's Fair is scheduled to be held from Thursday, Oct. 22 to Sunday, Nov. 1, 2020 with the following reduced daily admission prices:
Thursday, Oct. 22: $1 Dollar Day admission
Friday-Sunday, Oct. 23-25: $10 adults/$5 kids
Monday-Thursday, Oct. 26-29: $8 adults/$5 kids
Friday-Saturday, Oct. 30-31: $10 adults/$5 kids
Sunday, Nov. 1: $5 admission for all
[adrotate group="1"]