Transporte público gratuito en el condado de Escambia
ESCAMBIA COUNTY, Fla.—El sistema de transporte público de Escambia County (ECAT) participará en el decimotercer día anual "National Dump the Pump Day" (día nacional de dejar de usar la gasolina) el jueves 21 de junio, ofreciendo paseos gratuitos para todos por un dia. La campaña está destinada a alentar a las personas a utilizar el transporte público en lugar de conducir un automóvil.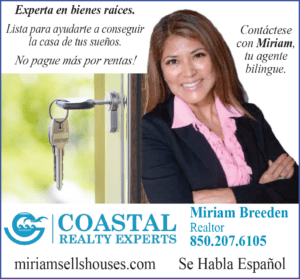 Este evento nacional también apunta a enfatizar la importancia y la rentabilidad del transporte público. De acuerdo con el Informe APTA de Ahorros de Tránsito de APTA, las personas en un hogar de dos personas pueden ahorrar un promedio de más de $9,894 al año reduciendo el tamaño de un automóvil. Además, el transporte público de transporte público ayuda a hacer una comunidad económicamente próspera y competitiva.
Free Public Transportation in Escambia County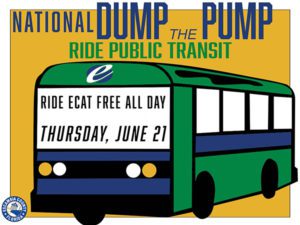 ESCAMBIA COUNTY, Fla.—Escambia County Area Transit (ECAT) will participate in the 13th annual National Dump the Pump Day on Thursday, June 21, offering free rides for everyone for one day. The campaign is meant to encourage people to ride public transportation instead of driving a car.
This national event also aims to emphasizes the importance and cost effectiveness of public transportation. According to the March APTA Transit Savings Report, individuals in a two-person household can save an average of more than $9,894 annually by downsizing to one car. Additionally, public transportation public transportation helps to make a community economically prosperous and competitive.
[adrotate group="1"]