Semillas misteriosas de China posiblemente podrían ser una estafa de "Brushing"
Las personas en la Florida y en todo el país reciben misteriosos paquetes de semillas por correo de China. Si bien el paquete de envío puede estar mal etiquetado como joyería u otra mercancía, el contenido son semillas sin etiquetar.
Esta no es la primera vez que una empresa envía productos no solicitados a casas aleatorias. El Better Business Bureau (BBB) ​​dijo que ven este tipo de estafa periódicamente con diferentes materiales que se envían por correo.
En una estafa conocida como "Brushing," las empresas enviarán su mercancía a su hogar para publicar una crítica falsa y positiva sobre sus productos. Pero, ¿por qué pasar por la molestia de enviarle mercancía por correo en lugar de simplemente publicar la crítica falsa?
A menudo, los minoristas requieren que los revisores hayan comprado el producto. No puede revisar algo si no lo ha comprado. Entonces, estos negocios turbios tienen que hacer que parezca que sus comentarios falsos provienen de personas legítimas. Debido a que los grandes minoristas como Amazon verifican y rastrean direcciones y paquetes a través de un tercero como USPS, los estafadores no pueden enviar paquetes a lugares falsos.
En cambio, los estafadores se conectan, encuentran direcciones reales de personas reales y crean cuentas falsas. Luego envían a estas personas desprevenidas un producto real, o algo completamente ajeno a lo que están vendiendo. Después de que el sistema de seguimiento confirma la entrega, estos estafadores pueden dejar una revisión "verificada" a su nombre. No solo tienen una revisión estelar más, sino que también han inflado falsamente sus ventas para parecer más exitosas de lo que son.
La BBB declara que, en cualquier caso, recibir uno de estos paquetes es una mala noticia. El hecho de que los artículos fueron enviados a alguien como si los hubieran comprado indica que los estafadores tienen parte de información de uno y también pueden haber creado una cuenta a un nombre. Esa información puede incluir un nombre, dirección y posiblemente un número de teléfono y contraseña. Al usar la estafa de "brushing" también están usando compras falsas para hacer que la compañía se vea bien y ayudar a generar más ventas.
Se recomienda a cualquier persona que reciba semillas misteriosas de China que se comunique con el Departamento de Agricultura de la Florida. Las semillas a veces pueden ser especies invasoras, contener plagas o patógenos, y su importación suele estar altamente regulada por el gobierno. No los plantes para ver qué crece ni los tires.
Además, notifique al minorista. Busca la compañía que te envió las semillas. Si puede encontrar una lista en un minorista externo, comuníquese con el servicio al cliente de esa compañía e informe la estafa de "brushing."
Finalmente, verifique su información. El paquete puede ser una señal de que su información personal ha sido comprometida. Cambia tu contraseña. Esté atento a su informe de crédito, cuentas bancarias y facturas de tarjetas de crédito. Al buscar su nombre y dirección utilizando un motor de búsqueda, en algunos casos puede ver cuán pública se ha vuelto su información.  
Mysterious seeds from China possibly a Brushing Scam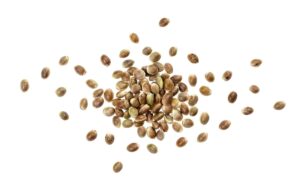 People in Florida and around the country are receiving mysterious seed packets in the mail from China. While the shipping package may be mislabeled as jewelry or other merchandise, the contents are instead unlabeled seeds.
This is not the first time a company has sent out unsolicited products to random houses. The Better Business Bureau (BBB) said they see this type of scam periodically with different materials being sent through the mail.
In a scam known as "Brushing," businesses will send their merchandise to your home in order to post a fake, positive review on their products. But why go through the trouble of mailing you merchandise instead of just posting the fake review?
Often, retailers require reviewers to have actually bought the product. You cannot review something if you have not bought it. So, these shady businesses have to make it look like their fake reviews come from legitimate people. Because big retailers like Amazon verify and track addresses and packages through a third party like USPS, scammers cannot send packages to bogus places.
Instead, scammers go online, find real addresses of real people, and create fake accounts. They then mail these unsuspecting people an actual product—or something completely unrelated to what they are selling. After the tracking system confirms delivery, these scammers can then leave a "verified" review in your name. Not only do they have one more stellar review, they have also falsely inflated their sales to look more successful than they are.
The BBB wars that in any case, receiving one of these packages is bad news. The fact that the items were sent to someone as if they purchased them indicates scammers have some of their information and may have also created an account in their name. That information can include a name, address, and possibly a phone number and password. By using the brushing scam, they also are using fake purchases to make the company look good to help lead to more sales.
Anyone who receives mysterious seeds from China are advised to contact the Florida Department of Agriculture. Seeds can sometimes be invasive species, contain pests or pathogens, and their importation is usually highly regulated by the government. Do not plant them to see what grows or throw them away.
Also, notify the retailer. Look up the company who sent you the seeds. If you can find a listing on a 3rd party retailer, contact that company's customer service, and report the brushing scam.
Finally, check your information. The package may be a sign that your personal information has been compromised. Change your password. Keep a close eye on your credit report, bank accounts and credit card bills. By looking up your name and address using a search engine, you can in some cases see how public your information has become.
[adrotate group="1"]