Seguridad en Clima Frío
Se recomienda a los residentes de la Costa del Golfo que tomen precauciones para mantenerse sanos y seguros durante temperaturas extremadamente frías. Con vientos fríos pronosticados tan bajos como 25 grados esta semana en muchas áreas del estado, es importante tomar precauciones adicionales.
Quédese adentro tanto como sea posible para mantenerse saludable, seguro y cálido. Asegúrese de verificar a amigos, familiares y vecinos especialmente expuestos a los peligros del clima frío: niños pequeños, adultos mayores y personas con enfermedades crónicas.
Para actividades al aire libre, vístase en múltiples capas de ropa holgada. No olvides usar un sombrero, bufanda y manoplas u otro equipo de invierno.
Caliente su hogar de forma segura. Si planea usar una estufa de leña, una chimenea o un calentador de espacio, tenga mucho cuidado. Asegúrese de que cada dispositivo esté ajustado correctamente y de que haya seguido las instrucciones del fabricante y los códigos de construcción locales para su uso.
Prevenga el envenenamiento por monóxido de carbono (CO) al nunca usar generadores, parrillas de carbón o parrillas de gas en interiores y al instalar un detector de monóxido de carbono para alertarlo de la presencia del gas incoloro, inodoro y mortal.
A medida que las temperaturas caen por debajo del punto de congelación, deje los grifos de agua de su casa ligeramente abiertos para que goteen continuamente.
Coma comidas bien balanceadas para mantenerse más cálido. Evite beber bebidas alcohólicas: estas hacen que su cuerpo pierda calor más rápidamente. En su lugar, beba bebidas calientes como chocolate caliente o té caliente para ayudar a mantener la temperatura de su cuerpo. Si tiene alguna restricción dietética, consulte a su médico.
Saque a las mascotas del clima frío y bríndeles un refugio cálido.
El clima frío puede desplazar a los animales salvajes. Manténgase alejado de animales salvajes, como gatos, murciélagos o mapaches, especialmente si se ven enfermos o parecen heridos. Podrían tener rabia y herir a los animales también pueden lastimarlo.
Cold Weather Safety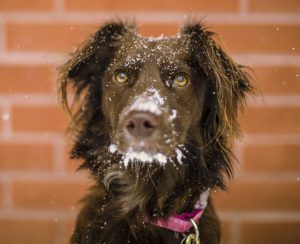 Gulf Coast residents are advised to take precautions to stay healthy and safe during extremely cold temperatures. With wind chills forecasted as low as 25 degrees this week in many areas of the state, it is important to take extra precautions.
Stay indoors as much as possible to keep healthy, safe and warm. Make sure to check on friends and family members and neighbors who are especially at risk from cold weather hazards: young children, older adults, and the chronically ill.
For outside activities, dress in multiple layers of loose-fitting clothing. Don't forget to wear a hat, scarf and mittens, or other winter gear.
Heat your home safely. If you plan to use a wood stove, fireplace, or space heater, be extremely careful. Make sure each appliance is properly adjusted and you have followed the manufacturer's instructions and local building codes for use.
Prevent carbon monoxide (CO) poisoning by never using generators, charcoal grills or gas grills indoors and by installing a CO detector to alert you of the presence of the deadly, odorless, colorless gas.
As temperatures dip below freezing, leave your home's water taps slightly open so they drip continuously.
Eat well-balanced meals to stay warmer. Avoid drinking alcoholic beverages—they cause your body to lose heat more rapidly. Instead, drink warm beverages such as hot chocolate or hot tea to help maintain your body temperature. If you have any dietary restrictions, consult your doctor.
Bring pets out of the cold weather and provide them warm shelter.
Cold weather can displace wild animals. Stay clear of wild or feral animals including cats, bats or raccoons especially if they look sick or appear injured. They could have rabies and hurt animals can also injure you.