PSC Da la bienvenida a narrador de historias Latinas,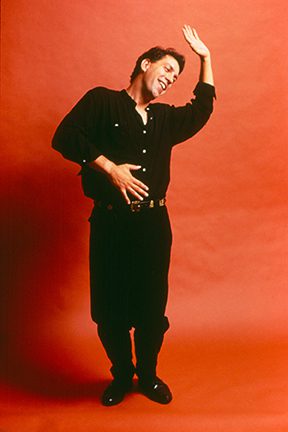 Pensacola, FL—David González es un premiado historiador, músico, poeta, actor, orador público y profesor. El compartirá las riquezas de la cultura hispana a través de su poesía y relatos en el auditorio Hagler del Pensacola State College el día Miércoles, 7 de Junio a las 6:30 pm. La entrada es gratuita y abierta al público.
El contenido de su presentación progresa de antiguos mitos a relatos personales, y a su propia y convincente poesía de Latino decidido a formar una identidad auténtica y llevar una vida creativa. David posee un don para comunicar las esencias y en esta charla él ofrece una visión fresca de la cultura latina contemporánea basada en una mitología conmovedora e imaginación poética.
El ha creado varias producciones que combinan un drama convincente, música, y medios múltiples; todos los cuales han cautivado al público de la nación con relatos de amor, esperanza, coraje y sabiduría.
PSC Welcomes Latino Story Teller
PENSACOLA, Fla.—David Gonzalez is an award-winning storyteller, musician, poet, actor, public speaker and educator. He will share the riches of Hispanic culture through his poetry and stories at the Pensacola State College Hagler Auditorium on Wednesday, June 7 at 6:30 p.m. Admission is free and open to the public.
The content of his presentation moves from ancient myths to personal sagas, to his own compelling poetry of a Latino determined to shape an authentic identity and creative life. David has a gift for communicating essences and in this keynote he offers a fresh vision of contemporary Latino culture that is rooted in soulful mythology and poetic imagination.
He has created numerous productions that combine compelling drama, music, and multi-media; all of which enchant audiences nationwide with stories of love, hope, courage, and wisdom.