Proyecto Chiapas
PENSACOLA, Fla.—La empresaria local Lee Kafeety está buscando ayudar a las personas que cultivan el café que vende en sus restaurantes de East Hill en tener agua limpia para beber.
De 3 a 7 p.m. domingo, 13 Nov, el Kafeety's Cactus Flower Cafe y el Maximilian Coffee en la 12th Avenue están organizando una recaudación de fondos para el Proyecto Chiapas, un esfuerzo continuo para llevar agua potable a la gente en el empobrecido estado de Chiapas, al el sur de México.
El evento incluirá un buffet de platos favoritos de Cactus Flower, así como paella casera, un plato tradicional de arroz y mariscos. Habrá una subasta silenciosa de artículos de lugares como Jeweler's Trade y Portofino Beach Resort, así como premios tales como tarjetas de regalo de restaurantes y cestas de café.
La banda Roman Street también actuará. La meta para el evento es $5.000, el costo para mantener el sistema de agua de Chiapas por un año. Los boletos cuestan $25 cada uno.
Llame a Kafeety al 850-723-7327 para más detalles.
Project Chiapas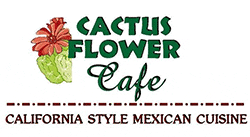 PENSACOLA, Fla.—Local businesswoman Lee Kafeety is looking to help the people who grow the coffee she sells in her East Hill restaurants have clean water to drink.
From 3 to 7 p.m. Sunday, Nov. 13, Kafeety's Cactus Flower Cafe and Maximilian Coffee shop on 12th Avenue are hosting a fundraiser for Project Chiapas – an ongoing effort to bring clean drinking water to the people in the impoverished southern Mexico state of Chiapas.
The event will include a buffet of favorite menu items from Cactus Flower as well as homemade paella, a traditional Spanish rice and seafood dish. There will be a silent auction of items from places like Jeweler's Trade and Portofino Beach Resort, as well as door prizes such as restaurant gift cards and coffee baskets.
The band Roman Street will also perform. The goal for the event is $5,000, the cost to maintain the Chiapas water system for one year. Tickets are $25 each.
Call Kafeety at 850-723-7327 for details.