OWA abre 21 de julio
Funcionarios del Parque en OWA ubicado en Foley, Ala. Anunciaron que el parque abrirá el viernes 21 de julio y estará abierto todos los días a las 10 a.m. Los boletos de admisión general estarán disponibles a partir del 18 de julio a las 10 a.m. en VisitOWA.com y en el parque. Los precios de los boletos son $34.99 para adultos, $27.99 para niños menores de 42 pulgadas (3.5 pies), militares de servicio activo y personas de la tercera edad. Niños menores de 3 años entran gratis. Los pases anuales también están disponibles por $89.99.
El parque cuenta con 21 atracciones, una variedad de juegos, restaurantes y una tienda de regalos. Los paseos incluyen seis paseos emocionantes, seis paseos familiares y nueve paseos para niños. Las restricciones de altura varían de 36 (3 pies) a 51 pulgadas (4.25 pies).
El desarrollo también incluye un hotel, tiendas y restaurantes y un lago artificial. Muchas de las características no están disponibles de inmediato, pero se abrirán en fases comenzando a principios de septiembre del 2017. Algunos de los minoristas que se abrirán incluyen Wahlburgers, Hershey's Ice Cream Shop, Sunglass World, Fairhope Soap Company, Alvin's Island y Utopía.
Los planes futuros incluyen la expansión del parque de diversiones y la adición de un parque acuático. Otros hoteles, un complejo de condominios y un parque de RV de nivel de resort también están en los planes.
El parque en OWA se localiza en el 10113 Foley Beach Express County Road 20, adyacente al complejo turístico del deporte de la ciudad de Foley.
OWA opens July 21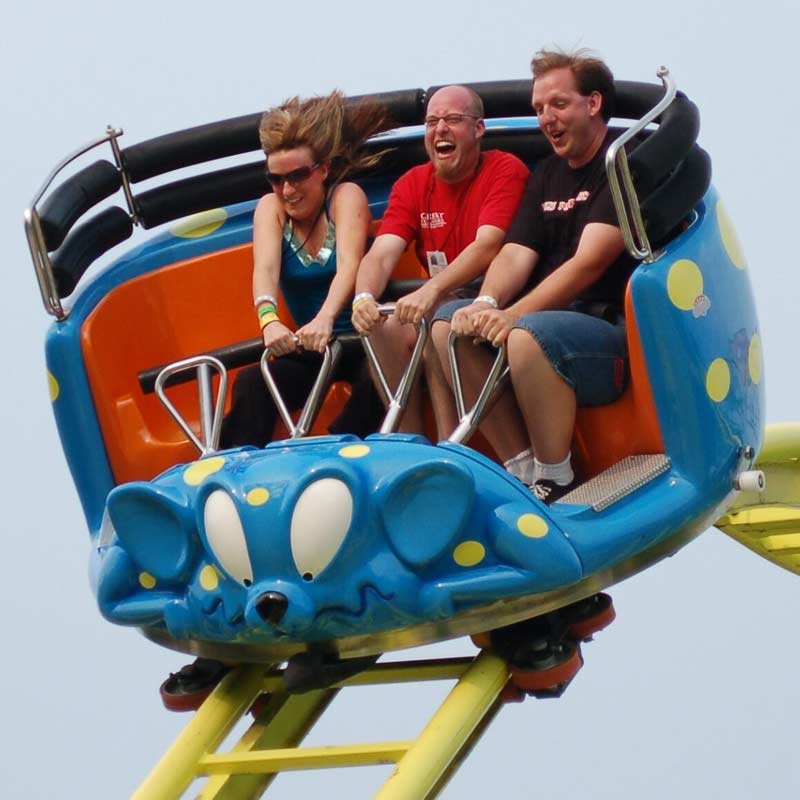 Officials of the The Park at OWA located in Foley, Ala. announced that the park will open on Friday, July 21 and will be open daily at 10 a.m. General admission tickets will be available beginning July 18 at 10 a.m. at VisitOWA.com and at the park. Ticket prices are $34.99 for adults, $27.99 for children under 42 inches, active duty military and seniors. Children age 3 and under enter free. Annual passes are also available for $89.99.
The park features 21 rides, a variety of games, restaurants and a gift shop. Rides include six thrill rides, six family-friendly rides, and nine kiddie rides. Height restrictions range from 36 to 51 inches.
The development also includes a hotel, retail and dining locations and an artificial lake. Many features are not immediately available, but will be opened in phases beginning in early September 2017. Some of the retails that will open include Wahlburgers, Hershey's Ice Cream Shop, Sunglass World, Fairhope Soap Company, Alvin's Island and Utopia.
Future plans include expanding the amusement park and adding a waterpark. Additional hotels, a condominium complex and a resort-level RV park are also in the plans.
The Park at OWA is located at 10113 Foley Beach Express near County Road 20, adjacent to the City of Foley's sports tourism complex.
[adrotate group="1"]