Obra sobre la inmigración toca cerca a casa
MOBLIE, Ala.—Es el Dia de Acción de  Gracias, y cuando Nathan llega a casa de estudiar en la universidad, tiene un trabajo más para escribir. El tema, "¿Quién soy?" nunca ha conocido a sus padres biológicos que eran blanco y moreno, y su hogar ha sido con sus padres adoptivos blancos. Cuando su hermana, Laura, trae a casa a su nuevo novio, Rick, un inmigrante mexicano indocumentado con el que está locamente enamorada, el crisol de la familia se revuelve y el calor se eleva. Una comida de Acción de Gracias se convierte en un drama sobre lo que le sucede a alguien atrapado en el sistema de inmigración de los EE. UU. "The Pot" se convierte en un drama estadounidense del siglo XXI sobre lo que nos define, nos une y nos separa.
El director John Richards vio por primera vez esta obra en Miami y supo de inmediato que quería llevar el programa a las audiencias móviles. "Al igual que mucha gente en Mobile, para mí el debate sobre la inmigración se trataba de personas en otras partes del país, y nunca había reflexionado sobre cómo podría afectar a nuestra comunidad local," dijo Richards. "La obra de Glenn Hutchinson podría tener lugar en cualquier ciudad estadounidense. Las familias aquí en la Costa del Golfo podrían estar lidiando con los mismos problemas".
La obra adopta un enfoque equilibrado sobre el problema de la inmigración y varios miembros de la familia toman diferentes partes del debate. "Mientras Laura y la hermana de Rick, Diana, rechazan el sistema de inmigración "roto", el Tío John de Laura pregunta, "¿No quieres volver a casa y hacer que sea un lugar mejor?" Y añade, "Es importante estar orgulloso de dónde estás." La ama de llaves, Angela, que es una inmigrante legal, se queja de aquellos que "rompen la línea." El padre de Laura, George, recién elegido para la legislatura estatal, lucha por encontrar un término medio entre empatía y adherencia al sistema legal.
"Tuve la suerte de ver el espectáculo de Miami en una matiné del domingo, así que también pude aprender mucho del panel de discusión que siguió al programa," dijo Richards. "Quiero ofrecer los mismos paneles de discusión dominicales después de cada matiné dominical para que el público local pueda aprender más sobre cómo las leyes de inmigración afectan a los que están aquí en nuestra propia comunidad. Aquellos que asistan al espectáculo los viernes y sábados por la noche serán invitados a regresar gratis sin cobrar por asistir a esos paneles de discusión."
"The Pot" se llevará a cabo del 13 al 15 de abril y del 20 al 22 de abril a las 7:30 p.m. los viernes y sábados por la noche y los domingos a las 2 p.m. en el Mobile Theater Guild, 14 N Lafayette St. Para más información, visite http://www.mobiletheatreguild.org/.
Play about immigration hits home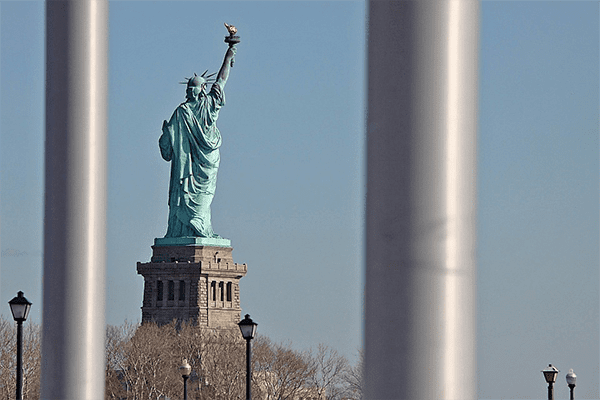 MOBLIE, Ala.—It's Thanksgiving, and when Nathan comes home from college, he has one more paper to write. The topic, Who Am I? He has never known his biological parents who were white and black, and home for him has been with his white, adoptive parents. When his sister, Laura, brings home her new boyfriend, Rick — an undocumented Mexican immigrant with whom she is madly in love — the family melting pot is stirred and the heat is raised. A Thanksgiving meal turns into a drama about what happens to someone caught in the U.S. immigration system. The Pot boils into a 21st century American drama about what defines, unites, and separates us.
Director John Richards first saw this play in Miami and knew right off that he wanted to bring the show to Mobile audiences. "Like a lot of people in Mobile, to me the immigration debate was about people in other parts of the country, and I had never given a lot of thought to how it could affect our local community," Richards said. "Glenn Hutchinson's play could take place in any American town. Families right here on the Gulf Coast could be dealing with the same issues."
The play takes a balanced approach to the immigration issue with various family members taking up different sides of the debate. "While Laura and Rick's sister Diana reject the "broken" immigration system, Laura's Uncle John asks, "Don't you want to go back home and make it a better place?" He adds, "It's important to be proud where you're from." The housekeeper, Angela, who is a legal immigrant, complains of those "breaking in line." Laura's father, George, newly elected to the state legislature, struggles to find the middle ground between empathy and adherence to the legal system.
"I was fortunate to catch the Miami show at a Sunday matinee, so I was able to also learn a lot from the discussion panel that followed the show," said Richards. "I want to offer the same Sunday discussion panels following each Sunday matinee so that local audiences can learn more about how the immigration laws affect those right here in our own community. Those that attend the show Friday and Saturday nights will be invited back free of charge to attend those discussion panels."
"The Pot" will run April 13th-15th and April 20th – 22nd at 7:30 pm Friday and Saturday nights and 2 p.m. on Sundays at Mobile Theatre Guild, 14 N Lafayette St. For more information, go to http://www.mobiletheatreguild.org/.
[adrotate group="1"]