Mobile informa lo último sobre COVID y proyecto turístico
MOBILE, Ala. – En su boletín del 12 de enero, el alcalde Stimpson de Mobile dijo que el Departamento de Salud del condado de Mobile informó un aumento de 220 casos de COVID-19 que suman 29,145. Agregó que la gobernadora Kay Ivey anunció que las vacunas para personas de 75 años o más y los socorristas solo con cita previa a partir del lunes 18 de enero. Las citas se pueden hacer llamando al (855) 566-5333. También dijo que la Ciudad de Mobile está preparando un sitio para vacunas públicas en el Mobile Civic Center y pronto anunciará más información.
También en su boletín, el alcalde Stimpson dijo que los funcionarios de la ciudad y el condado dieron la bienvenida a los administradores del estudio SCADPro del Savannah College of Art Design para conocer de primera mano la comunidad de Africatown. Se están asociando con City of Mobile y Visit Mobile para desarrollar una experiencia cultural de clase mundial en torno a la historia de Africatown y Clotilda, el barco que trajo ilegalmente al último grupo de esclavos a los Estados Unidos. El alcalde dijo que SCADPro producirá una película sobre la historia de Clotilda, así como señalización para futuras atracciones turísticas.
"Creo que la historia de Clotilda y Africatown puede atraer turistas de todo el mundo, y estos proyectos nos ayudarán a garantizar que esos turistas se sumerjan en una experiencia de clase mundial aquí mismo en nuestra gran ciudad", dijo el alcalde Stimpson.
Mobile reports the latest on COVID and tourism project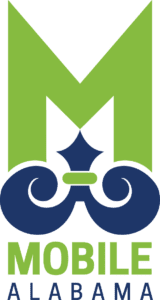 MOBILE, Ala. – In his January 12 newsletter, Mobile's Mayor Stimpson said the Mobile County Health Department reported an increase of 220 COVID-19 cases totaling 29,145. He added Gov. Kay Ivey announced vaccinations for people 75 years or older and first responders by appointment only beginning Monday, January 18. Appointments can be made by calling (855) 566-5333. He said the City of Mobile is preparing a site for public vaccinations at the Mobile Civic Center and will announce more information soon.
Also in his newsletter, Mayor Stimpson said city and county officials welcomed administrators from the Savannah College of Art Design's SCADPro studio to get a firsthand look at the Africatown community. They are partnering with the City of Mobile and Visit Mobile to develop a world-class cultural experience around the history of Africatown and the Clotilda, the ship that illegally brought the last group of slaves to the United States. The mayor said SCADPro will be producing a film about the history of Clotilda as well as signage for future tourism attractions.
"I believe the story of the Clotilda and Africatown can bring in tourists from all over the world, and these projects will help us ensure those tourists will be immersed in a world-class experience right here in our great city," Mayor Stimpson said.
[adrotate group="1"]