La SSA alerta al público sobre estafas
La Administración del Seguro Social y la Oficina del Inspector General (OIG) están trabajando juntas para crear conciencia pública sobre las estafas de impostores del Seguro Social. Las estafas del Seguro Social en las que los estafadores engañan a las víctimas a que realicen pagos en efectivo o con tarjetas de regalo para solucionar supuestos problemas con el número de Seguro Social o para evitar el arresto, son el tipo número 1 de fraude de impostores del gobierno denunciado a la Comisión Federal de Comercio y al Seguro Social. La agencia ha hecho esfuerzos para abordar este problema, incluyendo la asociación con otras agencias federales y estatales para identificar y perseguir a los estafadores, aumentar el alcance y la educación de los empleados y el público, aumentar la conciencia a través del anuncios en las oficinas de correos de todo el país y para mantener un grupo de trabajo del Seguro Social / OIG para maximizar los recursos y asegurar una respuesta cohesiva.
"Me preocupa profundamente que los delincuentes engañen a los estadounidenses y utilicen tácticas de miedo engañado a las personas para que proporcionen información personal o dinero," dijo el comisionado del Seguro Social, Andrew Saul. "Insto a todos a permanecer atentos, colgarle el telefono a estos estafadores y visitar oig.ssa.gov para reportar cualquier intento de estafa."
Los delincuentes son sofisticados y existen muchas variaciones de este esquema de fraude. Por ejemplo, los estafadores pueden llamar o enviar un correo electrónico diciendo que pertenecen al Seguro Social y que el número de Seguro Social de la persona está suspendido o se usó en un delito. La identificación de la persona que llama puede falsificarse para que aparezca como un número legítimo del gobierno. Pueden enviar mensajes de texto o correos electrónicos con documentos falsos en un intento de coaccionar a las personas para que cumplan con sus demandas. En cambios recientes, los ladrones incluso usan nombres reales de funcionarios del Seguro Social y de la OIG y envían fotografías de credenciales de identificación del gobierno fabricadas.
El Seguro Social nunca le dirá que su número de Seguro Social está suspendido, se comunicará con usted para exigir un pago inmediato, lo amenazará con arrestarlo, le pedirá los números de su tarjeta de crédito o débito por teléfono, le pedirá tarjetas de regalo o efectivo, o le prometerá una aprobación o aumento de beneficios de seguridad a cambio de información o dinero.
Los empleados del Seguro Social ocasionalmente se comunican con el público por teléfono con fines comerciales. Por lo general, la agencia llama a personas que han solicitado recientemente un beneficio del Seguro Social, alguien que ya está recibiendo pagos y requiere una actualización de su registro o una persona que ha solicitado una llamada telefónica de la agencia. Si hay un problema con el número de Seguro Social o el registro de una persona, el Seguro Social normalmente enviará una carta por correo.
SSA alerts public of scams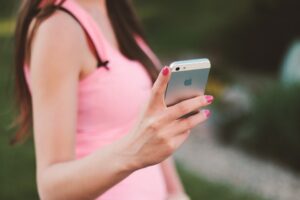 The Social Security Administration and the Office of the Inspector General (OIG) are working together to raise public awareness about Social Security imposter scams. Social Security scams – in which fraudsters mislead victims into making cash or gift card payments to fix purported Social Security number problems or to avoid arrest – are the #1 type of government imposter fraud reported to the Federal Trade Commission and Social Security. The agency has made efforts to address this issue, including partnering with other Federal and State agencies to identify and pursue scammers, increasing employee and public outreach and education, raising awareness through marketing in post offices nationwide, and maintaining a Social Security/OIG workgroup to maximize resources and ensure a cohesive response.
"I am deeply troubled that crooks are deceiving Americans and using fear tactics to trick people into providing personal information or money," said Social Security Commissioner Andrew Saul. "I urge everyone to remain vigilant, hang up on these fraudsters, and go to oig.ssa.gov to report any attempted scam."
Criminals are sophisticated and there are many variations of this fraud scheme. For example, scammers may call or email saying they are from Social Security and that the person's Social Security number is suspended or was used in a crime. The caller identification may be spoofed to appear as a legitimate government number. They may text or email fake documents in attempts to coerce people to comply with their demands. In recent twists, thieves even use real Social Security and OIG official's names and send pictures of fabricated government ID badges.
Social Security will never tell you that your Social Security number is suspended, contact you to demand an immediate payment, threaten you with arrest, ask for your credit or debit card numbers over the phone, ask for gift cards or cash, or promise a Social Security benefit approval or increase in exchange for information or money.
Social Security employees do occasionally contact the public by telephone for business purposes. Ordinarily, the agency calls people who have recently applied for a Social Security benefit, someone who is already receiving payments and requires an update to their record, or a person who has requested a phone call from the agency. If there is a problem with a person's Social Security number or record, Social Security will typically mail a letter. 
[adrotate group="1"]