La Comisión del Condado de Mobile reemplazará las cerraduras de las celdas de la cárcel
MOBILE, Ala. – En una reunión de emergencia de la Mobile County Commission, los Comisionados votaron para declarar una resolución de emergencia y aprobaron un contrato de $678,974 con Willow Products, Inc. para reemplazar las cerraduras de las puertas de las celdas en Metro Jail.
La emergencia fue necesaria después de que los reclusos recluidos por el U.S. Marshal Service en Metro Jail aprendieron cómo desactivar las cerraduras existentes. Esos presos han sido retirados de la cárcel de Metro y están alojados en cárceles en condados vecinos. Permanecerán ahí hasta que se resuelva la situación.
Desde 2008, la Mobile County Commission ha dedicado más de $1.6 millones a la actualización y mantenimiento de puertas y cerraduras en la cárcel de Metro. Esto incluye $691,000 en mantenimiento anual, $976,000 en mejoras de puertas y cerraduras (Fases 1 y 2). La Fase 3 se financió originalmente en $500,000 y se ha acelerado con el contrato de hoy. El County Commission también ha destinado $15 millones adicionales en fondos de mejoras de capital para la expansión y renovación de la cárcel.
El contrato aprobado le da a Willow 300 días para fabricar e instalar 330 cerraduras. El trabajo se realizará en una cuña de la cárcel a la vez. Willow, Inc. tiene su sede en Decatur, Alabama. 
Mobile County Commission to replace jail cell door locks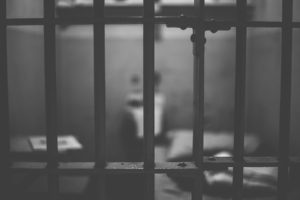 MOBILE, Ala. – At an emergency meeting of the Mobile County Commission, Commissioners voted to declare an emergency resolution and approved a $678,974 contract with Willow Products, Inc. to replace cell door locks at Metro Jail.
The emergency was necessitated after inmates being held for the U.S. Marshal Service at Metro Jail learned how to disable the existing locks. Those inmates have been removed from Metro Jail and are being housed in jails in neighboring counties. They will remain there until the situation is resolved.
Since 2008, the Mobile County Commission has dedicated more than $1.6 million to the upgrading and maintenance of doors and locks at the Metro Jail. This includes $691,000 in annual maintenance, $976,000 in door and lock improvements (Phases 1 and 2). Phase 3 was originally funded at $500,000 and has been expedited with today's contract.  The County Commission has also earmarked an additional $15 million in capital improvement funding for jail expansion and renovations.
The approved contract gives Willow 300 days to manufacture and install 330 locks. Work will be performed in one wedge of the jail at a time. Willow, Inc. is based in Decatur, Alabama.
[adrotate group="1"]