Hotspots Wi-Fi gratuitos del Condado de Walton disponibles para educación en línea
WALTON COUNTY, Fla. – A medida que comienza el año escolar, las ubicaciones de puntos de acceso Wi-Fi gratuitos del Condado de Walton en todo el condado. Estos puntos de acceso están abiertos las 24 horas del día, los 7 días de la semana, los 365 días del año y están disponibles para el uso de la educación en línea y están destinados a ayudar a las familias con niños que asisten a la escuela de manera virtual. Hay 13 puntos de acceso Wi-Fi disponibles en las siguientes ubicaciones:
Para acceder al Wi-Fi, los usuarios deben activar la configuración de Wi-Fi del dispositivo y buscar señales disponibles. El nombre de la señal del Wi-Fi a la que accederán es Community Wi-Fi. No hay contraseña en la conexión. Una vez que se accede a la señal del Wi-Fi, los usuarios deberán permanecer dentro del alcance de la antena para permanecer conectados a Internet. La señal será más fuerte cerca de la antena, pero la señal debe extenderse aproximadamente 500 pies desde la ubicación de la antena. La señal no es accesible 360 ​​grados alrededor de un edificio.
Las velocidades de Internet dependerán del número de usuarios que accedan a la red. Si hay muchos usuarios en la red al mismo tiempo, las velocidades serán más lentas. Se prevé que las velocidades sean más rápidas cuando las oficinas estén cerradas por la noche y los fines de semana. Si bien es posible que las velocidades no sean tan rápidas como las esperadas en el hogar o en la oficina, deben respaldar la capacidad del público para realizar tareas tales como completar tareas, solicitudes de empleo, llamadas telefónicas basadas en Wi-Fi, etc.
Se solicita a los usuarios que tengan problemas para acceder a cualquiera de los puntos de acceso Wi-Fi que se comuniquen con las oficinas administrativas del Condado de Walton al 850-892-8155.
Walton County Free Wi-Fi Hotspots Available for Online Learning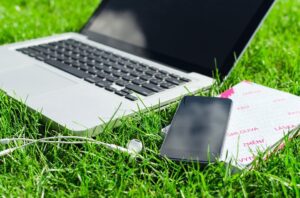 WALTON COUNTY, Fla. – As the school year begins, Walton County free Wi-Fi hotspots locations throughout the County.  These hotspots are open 24/7/365 and are available for use for online learning and intended to assist families with children attending school virtually.  There are 13 Wi-Fi hotspots available at the following locations:
To access the Wi-Fi, users must turn on the device's Wi-Fi settings and search for available signals.  The name of the Wi-Fi that they will access is Community Wi-Fi. There is no password on the connection. Once the Wi-Fi is accessed, users will need to stay in range of the antenna to remain connected to the Internet. The signal will be strongest closer to the antenna, but the signal should extend approximately 500 ft from the antenna location. The signal is not accessible 360 degrees around a building.
The speeds of the Internet will depend on the number of users accessing the network. If there are many users on the network at one time, the speeds will be slower. Speeds are anticipated to be faster when the offices are closed in the evenings and on the weekends. While the speeds may not be as fast as those expected within a home or office setting, they should support the ability for the public to perform such tasks as completing homework assignments, job applications, Wi-Fi based phone calls, etc.
Users experiencing problems with accessing any of the Wi-Fi hotspots are asked to contact the Walton County Administrative Offices at 850-892-8155.
Walton County Fire Rescue in Gaskin – 32 Tim Padgett Way, Westville
Walton County Fire Rescue in Glendale – 6062 County Hwy 1883, Ponce de Leon
Sheriff Substation Paxton – 621527 US Hwy 331 N, Laurel Hill
Sheriff Substation Mossy Head – 40 Sand Mine Rd, Mossy Head
South Annex Courthouse – 31 Coastal Centre Blvd, Santa Rosa Beach
DeFuniak Springs Courthouse – 571 US Hwy 90 E, DeFuniak Springs
Walton County Fire Rescue in Woodlawn – 7363 US Highway 331 S, DeFuniak Springs
Freeport Business Complex – 842 State Hwy 20 E, Freeport
Walton County Fire Rescue in Windswept – 1250 J W Hollington Rd, Freeport
Walton County Fire Rescue in Choctaw Beach – 13837 State Hwy 20 W, Niceville
Walton County Jail – 796 Triple G Rd, DeFuniak Springs
District 3 Commissioner's Office – 552 Walton Rd, DeFuniak Springs
Walton County Fire Rescue in Red Bay – 7900 State Hwy 81 S, Ponce de Leon
[adrotate group="1"]