Hondureños en el noroeste de la Florida
Por María Juliana Ayala
La desigualdad, violencia y altos niveles de pobreza son algunos de los factores que han impulsado la migración de los Hondureños según el Banco Mundial, organización cuya misión es reducir la pobreza extrema y generar prosperidad compartida en los países en desarrollo. Habitantes del noroeste de la Florida han notado el gran crecimiento de la población hondureña en los últimos años.
El informe general del Banco Mundial actualizado en abril del 2020 plantea que el país centroamericano posee todas las fortalezas para un potencial crecimiento, pero que enfrentan uno de los índices más grandes de desigualdad de la región y del mundo. Según el informe los principales factores desencadenantes de la migración en Honduras continúan siendo la búsqueda de oportunidades económicas, delincuencia, violencia y la reintegración familiar.
María Rodríguez propietaria de La Tienda Hondureña ha sido testigo del gran aumento de hondureños en el área.
"Yo creo que se ha triplicado la cantidad de hondureños en esta zona. La principal razón por la que llegan aquí es por huir de la violencia que se vive en Honduras y por la búsqueda de mejores oportunidades de trabajo" dijo Rodríguez.
Rodríguez mencionó que son muchos los casos que a diario llegan a su tienda y acuden a ella comentando sobre la demora de las citas en el consulado de Honduras. La no respuesta de los teléfonos de contacto y la dificultad de adquirir asesoría por parte del gobierno hondureño son algunas de las razones que han ocasionado demoras en la organización de los hondureños según la comerciante.
"Los hondureños que llegan aquí están en el limbo," dijo Rodríguez. "Desde hace algunos años no se han realizado consulados móviles en el área, cuando en años anteriores se habían logrado expedir hasta 400 pasaportes y se hacían hasta dos veces por año. Lo que le permitía a las personas tener un documento para sus trámites."
El proyecto para el año 2020 de los hondureños que llevan más años en el noroeste de la Florida es poder consolidar su comunidad.
"Queremos empezar a encaminar ideas y a organizarnos. Habías empezado a hablar con algunas personas que tienen más tiempo aquí. Con todo lo que está pasando con la pandemia los planes han tenido que esperar," dijo Rodríguez. "El objetivo es organizarnos y poder ayudar a los que han llegado."
Hondurans in Northwest Florida
By María Juliana Ayala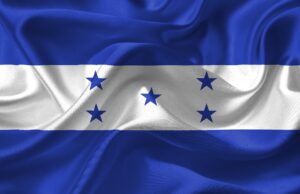 Inequality, violence and high levels of poverty are some of the factors that have fueled Honduran migration according to the World Bank, the organization whose mission is to reduce extreme poverty and generate shared prosperity in developing countries. The inhabitants of Northwest Florida have noticed the great growth of the Honduran population in recent years.
The World Bank'S general report updated in April 2020 states that the Central American country has all the strengths for potential growth, but that it faces one of the highest rates of inequality in the region and in the world. According to the report, the main triggers for migration in Honduras continue to be the search for economic opportunities, crime, violence and family reintegration.
María Rodríguez, owner of La Tienda Hondureña, has witnessed the great increase of Hondurans in the area.
"I think you have tripled the number of Hondurans in this area. The main reason we find here is to escape the violence that is experienced in Honduras and the search for better job opportunities," said Rodríguez.
Rodríguez mentioned that they are many of the cases that appear daily in her store and come to her commenting on the delay of appointments at the Honduran consulate. The non-response of the contact numbers and the difficulty of acquiring advice from the Honduran government are some of the reasons that have caused delays in the organization of Hondurans according to the merchant.
"The Hondurans who arrive here are in limbo," Rodríguez said. "For some years there have been no mobile consulates in the area, when in previous years up to 400 passports have been issued and have been issued up to twice a year. "What allowed people to have a document for their procedures."
The project for the year 2020 of the Hondurans who have been in Northwest Florida for the longest years is to be able to consolidate their community.
"We want to start channeling ideas and getting organized. You had started talking to some people who have more time here. "With everything that is happening with the pandemic, the planes have had to wait," Rodríguez said. "The objective is to organize ourselves and be able to help those who have arrived."
[adrotate group="1"]