Estudiante de la escuela secundaria acusado de hacer amenaza
NICEVILLE, Fla.—Un estudiante de Ruckel Middle School en Niceville ha sido arrestado bajo la acusación de posesión ilegal de un arma de fuego por un menor y el envío de una amenaza.
El School Resource Officer supo hoy que Robert Cameron Blalock, de 15 años, había usado Snapchat para publicar una foto de una pistola con el mensaje "Cameron está a punto de estallar."
Los ayudantes del Okaloosa County Sheriff's Office respondieron a la casa del adolescente en Niceville donde finalmente admitió tener un revólver cargado en su tocador y un rifle cargado en su armario.
Blalock también admitió haber publicado el mensaje de Snapchat, diciendo que esperaba que un estudiante específico lo viera y tuviera miedo porque el otro chico lo había enojado en la escuela hoy.
La madre del adolescente dice que no tenía conocimiento de la posesión de la pistola por parte de su hijo.
Middle school student charged with making threat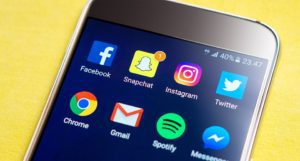 NICEVILLE, Fla.—A student at Ruckel Middle School in Niceville has been arrested on charges of unlawful possession of a firearm by a minor and sending a threat.
The School Resource Officer learned today that 15-year old Robert Cameron Blalock had used Snapchat to post a photo of a handgun with the message "Cameron is about to go on a rampage."
Okaloosa County Sheriff's Office deputies responded to the teen's Niceville home where he ultimately admitted having a loaded revolver in his dresser and a loaded rifle in his closet.
Blalock also admitted posting the Snapchat message, saying he hoped a specific student would see it and be afraid because the other boy had made him mad at school today.
The teen's mother says she had no knowledge of her son's possession of the handgun.