El tribunal otorga la aprobación final o el acuerdo de $10M Motel 6 por violaciones de derechos
PHOENIX, Ariz. – Un comunicado de prensa emitido por MALDEF (Fondo Mexicano Americano de Defensa Legal y Educación) dio a conocer que un juez federal en Arizona ha otorgado la aprobación final del acuerdo en una acción de litigio nacional contra Motel 6 relacionado con la provisión de información de los huéspedes a funcionarios federales de inmigración.
El comunicado dice que MALDEF presentó la demanda en 2018 en nombre de los huéspedes que se quedaron en ubicaciones de Motel 6 en todo el país y cuya privacidad se violó cuando se proporcionó información personal a funcionarios federales de inmigración. El martes, el fallo del juez de distrito de EE. UU. David G. Campbell lo que significa que los demandantes recibirán una parte del acuerdo de $10 millones. Los pagos a los casi 2,000 reclamantes oscilarán entre $75 y $ 200,000. Los reclamantes incluyen individuos cuya información se compartió o que tuvieron alguna interacción con funcionarios federales de inmigración como resultado de la información que se compartió en un Motel 6 en cualquier parte de la nación.
"Estamos agradecidos de que Motel 6 cambie las prácticas y esté compensando a los perjudicados,", dijo Thomas A. Saenz, presidente y consejero general de MALDEF. "El acuerdo sustancial debe ser una advertencia para todos los demás propietarios para que no participen en un comportamiento similar."
MALDEF dice que el acuerdo también proporcionará que Motel 6 cumpla con un decreto de 3 años para garantizar que la compañía cumpla con las protecciones de privacidad para los huéspedes.
"Nadie debería tener miedo de que se revele o informe su estado migratorio si se queda en un hotel o usa otros alojamientos públicos, como autobuses u hospitales," dijo Andrés Holguín-Flores, abogado del personal de MALDEF.
El martes, el juez Campbell también anuló las objeciones presentadas por el Procurador General de Arizona, quien presentó un escrito de amicus desafiando los términos del acuerdo.
Según el comunicado de prensa, la demanda alegaba que proporcionar información personal de los huéspedes a los agentes del Servicio de Inmigración y Control de Aduanas (ICE) de EE. UU. sin una orden judicial violaba las leyes federales y estatales de derechos civiles y privacidad, incluidas las que prohíben la discriminación basada en el origen nacional y las que protegen contra búsquedas irrazonables y violaciones de la privacidad.
Court grants final approval or $10M Motel 6 settlement for rights violations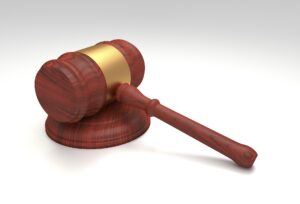 PHOENIX, Ariz. – A press release issued by MALDEF (Mexican American Legal Defense and Educational Fund) says that a federal judge in Arizona has granted final approval of the settlement in national class-action litigation against Motel 6 related to the provision of guest information to federal immigration officials.
The release says MALDEF filed the lawsuit in 2018 on behalf of guests who stayed at Motel 6 locations nationwide and whose privacy was violated when personal information was provided to federal immigration officials. On Tuesday, U.S. District Judge David G. Campbell's ruling means that means that claimants will receive a part of the $10 million settlement. Payouts to the nearly 2,000 claimants in the class will range from $75 to $200,000. Claimants include individuals whose information was shared, or who had any interaction with federal immigration officials as a result of information being shared at a Motel 6 anywhere in the nation.
"We are grateful that Motel 6 will change practices and is compensating those harmed," said Thomas A. Saenz, MALDEF president and general counsel.  "The substantial settlement should stand as a warning to all other proprietors not to engage in similar conduct."
MALDEF says the settlement will also provide that Motel 6 abide by a 3-year decree to ensure that the company complies with privacy protections for guests.
"No one should be afraid of having their immigration status revealed or reported if they stay in a hotel or use other public accommodations, such as buses or hospitals," said Andres Holguin-Flores, staff attorney for MALDEF.
On Tuesday, Judge Campbell also overruled objections filed by the Arizona Attorney General who filed an amicus brief challenging the terms of the agreement.
According to the press release, the suit alleged that providing guests' personal information to U.S. Immigration and Customs Enforcement (ICE) agents without a warrant violated federal and state civil rights and privacy laws, including those barring discrimination based on national origin, and those protecting against unreasonable searches and breaches of privacy. 
[adrotate group="1"]