El Departamento de Salud del Condado de Santa Rosa ofrece pruebas gratuitas de ETS
Milton, FL – Un informe de los Centros para el Control y la Prevención de Enfermedades (CDC, por sus siglas en inglés) de los EE. UU. Indica que casi 20 millones de nuevas infecciones de transmisión sexual (ITS) ocurren en los EE. UU cada año, lo que le cuesta al sistema de atención médica estadounidense casi $16 mil millones solo en costos médicos directos.
Los jóvenes de Estados Unidos soportan una carga sustancial de estas infecciones. El CDC estima que la mitad de todas las nuevas enfermedades de transmisión sexual en el país se producen entre hombres y mujeres jóvenes de 15 a 24 años.
La alta incidencia de ITS en la población general sugiere que muchos estadounidenses están en riesgo de exposición a las enfermedades de transmisión sexual, lo que subraya la necesidad de prevención.
A pesar de esta noticia, existen formas efectivas de prevenir, diagnosticar y tratar las ETS. La detección de ETS y los diagnósticos tempranos son esenciales para prevenir la transmisión y las consecuencias a largo plazo para la salud de las ETS.
El Departamento de Salud de la Florida en el Condado de Santa Rosa (DOH-Santa Rosa) ofrece exámenes de detección de ETS en su clínica en Milton. Rendi Bonner, APRN, una enfermera profesional certificada por la Junta, y Darla Spearing, una enfermera registrada con capacitación avanzada en enfermedades de transmisión sexual, brindan pruebas, tratamiento y educación a los clientes que tienen o pueden haber estado expuestos a una enfermedad de transmisión sexual. Los pacientes son atendidos con cita previa durante horas hábiles en la ubicación de Milton en el departamento de salud, 5527 Stewart Street. Todos los servicios son confidenciales. Para programar una cita, llame al 850-983-5200. 
Santa Rosa County Health Department offers free STD screening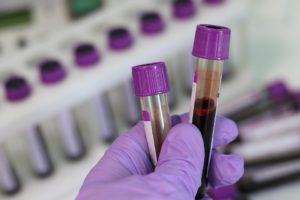 MILTON, Fla. – A report by the U.S. Centers for Disease Control and Prevention (CDC) states that nearly 20 million new sexually transmitted infections (STI) occur in the United States every year, costing the American healthcare system nearly $16 billion in direct medical costs alone.
America's youth shoulder a substantial burden of these infections. The CDC estimates that half of all new STDs in the country occur among young men and women aged 15 to 24.
The high incidence of STIs in the general population suggests that many Americans are at risk of exposure to STDs, underscoring the need for prevention.
Despite this news, there are effective ways to prevent, diagnose, and treat STDs. STD screening and early diagnoses are essential in preventing transmission and the long-term health consequences of STDs.
The Florida Department of Health in Santa Rosa County (DOH-Santa Rosa) offers STD screenings at its clinic in Milton. Rendi Bonner, APRN, a Board Certified Family Nurse Practitioner, and Darla Spearing, a registered nurse with advanced training in STDs, provide testing, treatment, and education for clients who have or may have been exposed to an STD. Patients are seen by appointment during regular business hours at the health department's Milton location, 5527 Stewart Street. All services are confidential.  To schedule an appointment, call 850-983-5200. 
[adrotate group="1"]