Aprendizaje de idiomas en línea disponible en el condado de Walton
CONDADO DE WALTON, Fla. – El sistema de bibliotecas públicas del condado de Walton ahora brinda acceso gratuito a Mango Languages. Esta galardonada plataforma de aprendizaje de idiomas involucra a los estudiantes de todos los niveles con una metodología y características específicas que desarrollan las habilidades para hablar y la retención. Los usuarios solo necesitan una tarjeta de biblioteca.
Mango brinda acceso a más de 70 idiomas del mundo y más de 20 cursos de ESL/ELL. Las actividades de comprensión auditiva y lectura del programa refuerzan el material aprendido y desarrollan nuevas habilidades. También se incluyen conocimientos sobre gramática y cultura para un aprendizaje auténtico y confiable. Las evaluaciones y los resúmenes de los capítulos verifican la comprensión y el progreso del aprendizaje, mientras que la revisión personalizada permite que las personas aprendan a su propio ritmo. Mango Languages ​​incluye recordatorios de estudio y perfiles familiares para una participación adicional de los padres y la familia.
Para empezar a aprender con Mango:
Paso 1: Descargue la aplicación móvil Mango Languages ​​desde App Store (iOS) o Google Play Store (Android) e inicie sesión si ya tiene una cuenta, o regístrese para crear un perfil.
Paso 2: Busque y seleccione la opción 'Suscribirse para obtener más' en el menú desplegable en la parte superior. En la siguiente pantalla, toque "Buscar" junto a donde dice "Acceso cerca de usted: busque Mango."
Paso 3: Después de buscar y tocar el nombre de su biblioteca, ingrese el número de su tarjeta de biblioteca y luego presione 'Listo' o 'Ir' en el teclado.
Paso 4: Seleccione su curso de idiomas. Elija un idioma para aprender de una selección de más de 70 idiomas, incluido el inglés.
Las lecciones se pueden descargar previamente en el dispositivo móvil para el aprendizaje fuera de línea durante una conectividad limitada o nula. Los estudiantes también pueden utilizar la integración de Bluetooth y las funciones de reproducción automática para el aprendizaje con manos libres. Visite www.youseemore.com/walton y haga clic en el icono de Mango Languages ​​en la página de inicio para acceder desde un escritorio. Comuníquese con una biblioteca del Condado de Walton para obtener más información.
Language learning online available in Walton County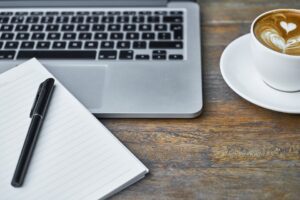 WALTON COUNTY, Fla. – Walton County Public Library System is now providing free access to Mango Languages. This award-winning language-learning platform engages learners of all levels with specific methodology and features that build speaking skills and retention. Users need only a library card.
Mango provides access to more than 70 world languages and more than 20 ESL/ELL courses. The program's listening and reading activities reinforce learned material and building new skills. Grammar and culture insights are also included for authentic and reliable learning. Assessments and chapter recaps check understanding and learning progress while personalized review allows individuals to learn at their own pace. Mango Languages includes study reminders and family profiles for additional parent and family engagement.
To start learning with Mango:
Step 1: Download the Mango Languages mobile app from the App Store (iOS) or the Google Play Store (Android) and log in if you already have an account or sign up to create a profile.
Step 2: Find and select the 'Subscribe for more' option in the dropdown menu at the top. On the next screen, tap 'Search' next to where it says 'Access Near You: Find Mango.'
Step 3: After searching for and tapping on your library's name, enter your library card number and then hit 'Done' or 'Go' on the keyboard.
Step 4: Select your language course. Choose a language to learn from a selection of more than 70 languages including English.
Lessons can be pre-downloaded on mobile for offline learning during limited or no connectivity. Students can also use Bluetooth integration and auto play features for hands-free learning. Visit www.youseemore.com/walton and click the Mango Languages icon on the homepage to access on a desktop. Contact a Walton County library for more information.
[adrotate group="1"]