13 casos de Novel Coronavirus confirmados en los Estados Unidos
Por Maria Juliana Ayala
En las últimas semanas el mundo ha estado en alerta después de que las autoridades chinas identificaran un nuevo coronavirus, una familia de virus que causan el resfriado común y enfermedades respiratorias. El virus se denominó, provisionalmente, Novel Coronavirus (2019-nCoV) y ya ha cobrado cientos de vidas en el país asiático y continúa expandiéndose a otros países, incluido Estados Unidos donde ya han sido confirmados 13 casos.
Los últimos pacientes confirmados en Estados Unidos con el virus han sido ubicados en Massachusetts y California. Algunos de ellos habían hecho viajes a Wuhan, Hubei provincia China, lugar en donde se detectó el virus por primera vez. Otros pacientes han adquirido el virus por propagación de persona a persona.
El tres de febrero, la Doctora Nancy Messonnier, directora del Centro para el control y prevención de Enfermedades (CDC) expresó, "Esperamos encontrar casos adicionales de nueva infección por coronavirus en los Estados Unidos" y aclaró también que, "Una prueba negativa probablemente significa que una persona no está infectada. Sin embargo, puede significar que una infección no se ha desarrollado lo suficiente como para ser detectada por la prueba."
El CDC ha informado que 398 personas se encuentran bajo investigación. 318 han dado resultado negativo y 68 están en espera de los resultados.
Messonier destaca que el mejor momento y el tipo correcto de muestra para determinar si alguien está infectado con este nuevo virus aún no se ha determinado. Al confirmar infecciones, el CDC solicita múltiples tipos diferentes de muestras de pacientes, incluso de la nariz y la garganta.
Las recomendaciones de la Organización Mundial de la Salud para no propagar la infección incluyen la buena higiene de manos y respiratoria (cubrirse la boca y la nariz al toser y estornudar) y la cocción completa de la carne y los huevos. Asimismo, se debe evitar el contacto cercano con cualquier persona que presente signos de afección respiratoria, como tos o estornudos.
13 cases of Novel Coronavirus confirmed in the United States
By Maria Juliana Ayala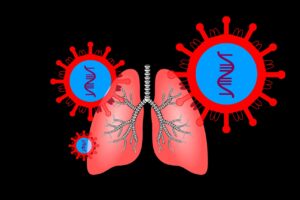 In recent weeks, the world has been on alert after Chinese authorities identified a new coronavirus, a family of viruses that cause the common cold and respiratory diseases. The virus is provisionally called Novel Coronavirus (2019-nCoV) and has already claimed hundreds of lives in the Asian country and continues to expand to other countries, including the United States where 13 cases have been confirmed.
The latest patients confirmed in the United States with the virus have been identified in Massachusetts and California. Some of them had traveled to Wuhan, Hubei Province, China, place where it was first detected. Other patients have acquired the virus by spread from person-to-person.
On Feb. 3, director of the Center for Disease Control and Prevention (CDC), Dr. Nancy Messonnier said, "We expect to find additional cases of new coronavirus infection in the United States." She added, "A negative test probably means that a person is not infected. However, it can mean that an infection has not developed enough to be detected by the test."
The CDC confirms that 398 patients are under investigation. 318 cases have tested negative for the virus and 68 cases are still waiting for results.
Messonier points out the best time and the right type of sample to assess if someone is infected with this new virus has not yet been determined. When confirming infections, the CDC requests multiple different types of patient samples, including from the nose and throat.
Recommendations of the World Health Organization to avoid spreading the infection include good hand and respiratory hygiene (covering the mouth and nose when coughing and sneezing) and the complete cooking of meat and eggs. Also, close contact with anyone who shows signs of respiratory condition, such as coughing or sneezing, should be avoided. 
[adrotate group="1"]