Zeigler Blvd en construcción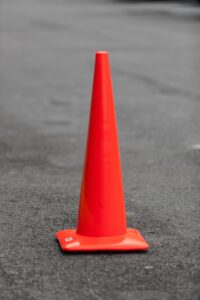 MOBILE, Ala. – La Ciudad de Mobile anunció que los equipos de trabajo comenzaron la siguiente fase de un proyecto de ampliación que tomará varios años en Zeigler Blvd. para aliviar la congestión del tráfico y crear un entorno más seguro para automovilistas y peatones.
Una vez que se complete el proyecto total, Zeigler Blvd tendrá cuatro carriles desde Schillinger Road hasta Forest Hill Drive, aceras, senderos para bicicletas y una mediana elevada frente al Parque Langan diseñado alrededor de varios robles que se conservarán durante el proceso de construcción.
Zeigler Blvd under construction
MOBILE, Ala. – The City of Mobile announced that work crews began the next phase of a multi-year widening project on Zeigler Blvd. to alleviate traffic congestion and create a safer environment for motorists and pedestrians.
Once the total project is completed, Zeigler Blvd will have four lanes from Schillinger Road to Forest Hill Drive, sidewalks, bicycle trails and a raised median in front of Langan Park designed around several oak trees that will be preserved during the construction process.
[adrotate group="1"]