Pensacola seleccionada para albergar 2021-25 Campeonato de baloncesto de la Conferencia Sun Belt
PENSACOLA, Fla. – La Conferencia Sun Belt anunció esta semana que la ciudad de Pensacola ha sido seleccionada para organizar los Campeonatos de baloncesto masculino y femenino 2021-25 de Sun Belt como parte de la asociación de la Liga con Pensacola Sports, en colaboración con Pensacola Bay Center, Pensacola State College y Visit Pensacola.
Durante el acuerdo de cinco años, la conferencia volverá a los formatos de 12 equipos para torneos masculinos y femeninos. Los campeonatos de baloncesto masculino y femenino de Sun Belt 2021 están programados para el 5 y 8 de marzo, con juegos de primera y segunda ronda que serán jugados simultáneamente en el Pensacola Bay Center y Hartsell Arena en el campus de Pensacola State College, y juegos de semifinales y campeonatos en el Bay Center. Ambos juegos de campeonato están programados con cobertura en vivo. La final femenina en ESPNU y la final masculina en ESPN o ESPN2.
La conferencia lleva su campeonato masculino al Sunshine State por primera vez, mientras que el campeonato femenino regresa por primera vez desde que el torneo de 1988 se jugó en el USF Sun Dome en Tampa.
Pensacola fue seleccionada de un proceso de licitación administrado por la oficina de Sun Belt y un proceso de revisión votado y aprobado por los presidentes y cancilleres y directores de atletismo de la liga.
Pensacola selected to host 2021-25 Sun Belt Conference Basketball Championships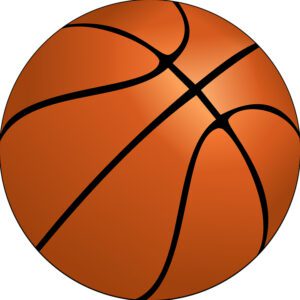 PENSACOLA, Fla. – The Sun Belt Conference announced this week that the city of Pensacola, Fla., has been selected to host the 2021-25 Sun Belt Men's and Women's Basketball Championships as a part of the league's partnership with Pensacola Sports, in collaboration with the Pensacola Bay Center, Pensacola State College and Visit Pensacola.
Over the five-year agreement, the conference is set to return to 12-team formats for both men's and women's tournaments. The 2021 Sun Belt Men's and Women's Basketball Championships are scheduled for March 5-8, with first-round and second-round games played simultaneously at the Pensacola Bay Center and Hartsell Arena on the campus of Pensacola State College, and semifinal and championship games played at the Bay Center. Both championship games are slated for live coverage with the women's final on ESPNU and the men's final on ESPN or ESPN2.
The conference is taking its men's championship to the Sunshine State for the first time, while the women's championship makes a return for the first time since the 1988 tournament was played at the USF Sun Dome in Tampa, Fla.
Pensacola was selected from a bid process managed by the Sun Belt office and a review process voted on and approved by the league's Presidents and Chancellors and Directors of Athletics.
[adrotate group="1"]