OCSO recibe concesión para reducir conductores de alta velocidad y/o agresivos
CONDADO DE OKALOOSA, Fla. – La Oficina del Sheriff del Condado de Okaloosa solicitó y recibió una concesión de tráfico a través del Departamento de Transporte de Florida para mejorar las patrullas que se centran en los conductores de alta velocidad y conductores agresivos.
Desde 2016, el condado de Okaloosa ha tenido casi 25,000 accidentes de tránsito con 113 muertes y 5,871 heridos.
De acuerdo con la "matriz de seguridad vial" del FDOT, que clasifica a los condados y ciudades según el total de lesiones graves y muertes. En los condado de igual tamaño Okaloosa clasifica entre el 25% más altos, en cinco de nueve categorías peligrosas. El condado también está clasificado entre los tres primeros por accidentes automovilísticos relacionados con la velocidad y/o la conducción agresiva.
En 2016, el condado de Okaloosa tuvo 5.623 accidentes de tránsito. El número en 2017 aumentó a 6.053. Subió a 6.287 en 2018 y hasta la fecha está cerca de 500, un aumento de aproximadamente un nueve por ciento respecto al mismo período del año pasado.
El OCSO está realizando patrullajes de alta visibilidad y aplicación de la ley de tráfico en varios puntos críticos del condado en un esfuerzo por aumentar la seguridad del tráfico y también educar al público.
La campaña se extenderá hasta el 30 de septiembre.
25px 0 0″
OCSO receives grant to reduce speeders and aggressive drivers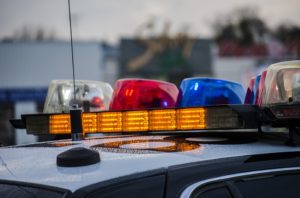 OKALOOSA COUNTY, Fla. – The Okaloosa County Sheriff's Office applied for and has received a traffic grant through the Florida Department of Transportation to enhance patrols focusing on speeders and aggressive drivers.
Since 2016, Okaloosa County has had nearly 25,000 traffic crashes with 113 fatalities and 5,871 injuries.
According to the FDOT's "Highway Safety Matrix," which ranks counties and cities based on total serious injuries and fatalities, Okaloosa ranks in the top 25% for similar sized counties in five out of nine dangerous categories. The county is also ranked in the top three for speeding and/or aggressive driving related crashes.
In 2016, Okaloosa County had 5,623 traffic crashes. The number in 2017 rose to 6,053. It climbed to 6,287 in 2018 and to date is close to 500, a roughly nine percent increase over the same time period last year.
The OCSO is conducting high visibility patrols and traffic enforcement in various hot spots around the county in an effort to boost traffic safety and also educate the public.
The campaign runs through September 30th.
[adrotate group="1"]