Latino es dueño de la agencia de bienes raíces local con más rápido crecimiento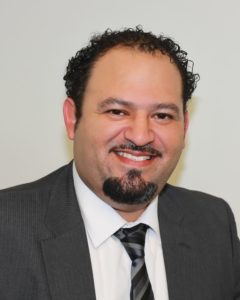 Si usted frecuenta restaurantes mexicanos en Mobile, puede que haya visto a Jerardo Rodríguez cantando a pleno pulmón, especialmente si los mariachis están presentes.
Sin embargo, Rodríguez es probablemente mejor conocido por su habilidad empresarial y sus aspiraciones de fundar una gran agencia de bienes raíces sin tener que adquirir una franquicia.
Rodríguez, un comerciante desde los 17 años, es originario de Chicago y se mudó a Orlando a los 18 años. Fundó su agencia de bienes raíces IXL Real Estate en Mobile en el año 2014, y fue una de las primeras agencias inmobiliarias 100% latinas en la costa del Golfo.
"También somos una de las agencias de más rápido crecimiento la cual provee mantenimiento a propiedades privadas en la costa del Golfo," dijo Rodríguez.
El modelo de negocios de Rodríguez se basa en la idea de capacitar a los agentes con capacitación y apoyo. El nombre de la agencia es un juego de palabras destinado a alentar con las palabras "sobresalir."
Su estructura de pago también difiere de los modelos tradicionales de negocio de bienes raíces en los que los agentes obtienen el 100% de su comisión menos una pequeña tarifa de transacción.
"Tradicionalmente, otras compañías conservan del 30 a 50% de las comisiones de los agentes," dijo. "Nosotros no. No es necesario que los agentes renuncien a sus comisiones ganadas a cambio de capacitación y apoyo."
La agencia IXL emplea a 35 agentes, dos de los cuales son Latinos: Silvia Skultety es brasileña y habla portugués con fluidez, y Aaron Carbajal es de ascendencia mexicana. Sus oficinas se encuentran en Mobile (6575 Airport Blvd., # B-400) así como en Pensacola (4400 Bayou Blvd.).
"Mi plan es expandir hacia otros estados, cómo Mississippi, Louisiana, Texas, Georgia e Illinois, básicamente, hacia todo el sudeste, e incluso hacia mi ciudad natal de Chicago," dijo.
Rodríguez es un apasionado de inversiones de propiedades inmobiliarias. Dijo que, si bien es a menudo la inversión más cara que uno hace en su vida, también es una de las más seguras. Un buen agente de bienes raíces puede ayudar a los compradores a tomar la decisión correcta.
"Hay hogares que están disponibles por sólo $100.00 cómo pago inicial," dice Rodríguez, "y nos especializamos en financiamiento al 100%."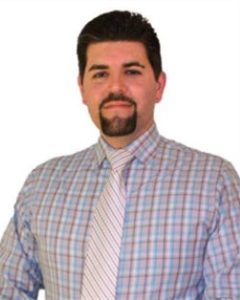 IXL Real Estate también es una agencia local registrada la cual ha ayudado a miles de personas adquirir una vivienda "HUD" por parte del Departamento de Vivienda y Desarrollo Urbano, o U.S. Department of Housing and Urban Development.
"Es un contrato de cinco años y estamos en el primer año," dijo. "¡Esto es grandioso!"
Rodríguez quizás nunca va a competir en el programa America's Got Talent, ya que él está más preocupado por que América tenga un hogar. Cada vez que un agente entrega las llaves de una vivienda a un nuevo propietario, es posible que él agregará otro video de él cantando en su canal de YouTube.
First and fasted growing realty agency in the Gulf Coast is Latino-owned
If you frequent Mexican restaurants in Mobile, you may have seen Jerardo Rodriguez singing at the top of his lungs, especially if Mariachis are present.
However, Rodriguez is probably better known for his business savvy and aspirations to build a large realty agency without the aid of a franchise.
Rodriguez, a salesperson by trade since age 17, was born and raised in Chicago and moved to Orlando at age 18. He opened IXL Real Estate in Mobile in 2014, the first 100% Latino-owned realty agencies in the Gulf Coast.
"We are also one of the fastest growing privately owned brokerages in the Gulf Coast," Rodriguez said.
Rodriguez's business model is rooted in the idea of empowering agents with training and support. The name of the agency is a play on words meant to encourage with the words "I excel."
Their pay structure also differs from traditional real estate business models in that agents are paid 100% of their commission minus a small transaction fee.
"Traditional brokerages keep 30-50% of agents' commissions," he said. "Not us. It's not necessary for agents to give up their hard earned commissions in exchange for training and support.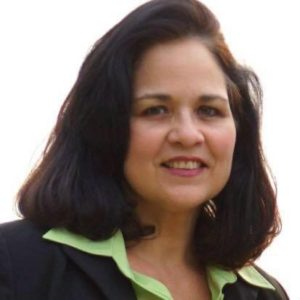 IXL employs 35 agents, two of which are also Latino. Silvia Skultety is Brazilian and speaks Portuguese fluently, and Aaron Carbajal is of Mexican descent. Their offices are located in Mobile (6575 Airport Blvd, #B400) and more recently in Pensacola (4400 Bayou Blvd.).
"My plan is grow to other states, like Mississippi, Louisiana, Texas, Georgia and Illinois. Basically, the whole southeast and my hometown of Chicago," he said.
Rodriguez is passionate about real estate ownership. He said that while it is often the most expensive investment that one makes in their lifetime, it is also one of the safest. A good realtor can help buyers make the right choice.
"There are homes that are available for $100 down," Rodriguez says, "and we specialize in 100% financing."
IXL Real Estate is a Local Listing Broker representing the U.S. Department of Housing and Urban Development.
"It is a five year contract and we are on year one," he said. "This is a big deal!"
Rodriguez may never try out for America Has Talent. He is more concerned about America having a home. Every time that an agent hands over the keys to a new owner, you can bet he will add another video of him singing on his YouTube channel.