Gulf Power: ¡Alerta de estafa¡
El Noroeste de la Florida – La empresa de electricidad Gulf Power ha recibido en los últimos días informes de una estafa que involucra a sus clientes. Con amenazas de desconexión inmediata del servicio los estafadores piden a los clientes realizar un pago inmediato por teléfono utilizando una tarjeta de crédito o una tarjeta débito prepagada.
Gulf Power dio a conocer algunas de las tácticas comunes empleadas por los estafadores para así prevenir que más clientes caigan en el engaño.
Cómo detectar la estafa
Estar atento a las llamadas y correos electrónicos que exijan un pago inmediato. Los clientes han informado a Gulf Power que los estafadores llaman en un tono muy agresivo solicitando el pago a través de una tarjeta de crédito, tarjeta de débito prepagada, tarjeta de regalo o incluso transferencia bancaria. El servicio de energía que ofrece Gulf Power nunca solicitará ninguna forma de pago por teléfono o correo electrónico.
Gulf Power jamás se presentará en el hogar o negocio de un cliente para cobrar un pago. Si una cuenta se vence y está sujeta a desconexión, Gulf Power se comunicará con el cliente a través de un mensaje pregrabado al teléfono de la cuenta principal y / o por carta solicitando que el cliente llame a Gulf Power para hablar sobre la cuenta. La empresa nunca irá de puerta en puerta pidiendo el pago.
Los empleados de Gulf Power son fáciles de identificar. Si un empleado de Gulf Power tiene una razón relacionada con el servicio para visitar una casa o negocio, los clientes en la mayoría de los casos recibirán un aviso de la visita con anticipación y el empleado llevará una tarjeta de identificación de empleado de Gulf Power con su foto, el nombre y el logotipo de la empresa.
Cómo detener la estafa
No realice pagos inmediatos. Los clientes nunca deben compartir la información de su tarjeta de crédito o débito, tampoco deben comprar una tarjeta prepagada o tarjeta de regalo para evitar la desconexión o el cierre del servicio. La compañía no solicitará a los clientes que paguen en ningún lugar que no sea un lugar de pago autorizado.
Verifique la solicitud de pago. Si alguien amenaza con la desconexión inmediata o el cierre del servicio, los clientes deben colgar el teléfono, borrar el correo electrónico o cerrar la puerta. Para verificar la solicitud de pago, comuníquese con Gulf Power al 800-225-5797.
Reporte la estafa. Si los clientes sospechan que alguien está tratando de estafarlos, deben colgar, borrar el correo electrónico, cerrar la puerta y comunicarse con el servicio al cliente de Gulf Power. Los clientes que sospechan que han sido víctimas de fraude, o que se sienten amenazados durante el contacto con uno de estos estafadores, deben comunicarse con las autoridades policiales locales.
Para obtener más información sobre estafas, visite www.GulfPower.com/scams o conéctese con Gulf Power en las redes sociales a través de Facebook, Instagram o Twitter.
Gulf Power: Scam Alert!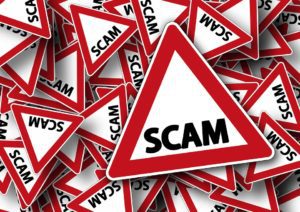 Northwest Florida – Gulf Power has received in recent days reports of a scam involving its customers. With threats of immediate disconnection from the service, scammers ask customers to make an immediate payment by phone using a credit card or a prepaid debit card.
Gulf Power unveiled some of the common tactics used by scammers to prevent more customers from falling into fraud.
How to detect the scam
Be attentive to calls and emails that require immediate payment. Clients have informed Gulf Power that scammers call in a very aggressive tone requesting payment with a credit card, prepaid debit card, gift card or even bank transfer. The Gulf Power will never request any form of payment by phone or email.
Gulf Power will never show up at a customer's home or business to collect a payment. If an account expires and is subject to disconnection, Gulf Power will contact the customer through a prerecorded message to the main account phone and/or by letter requesting that the customer call Gulf Power to discuss the account. The company will never go door-to-door asking for payment.
Gulf Power employees are easy to identify. If a Gulf Power employee has a service-related reason to visit a home or business, customers in most cases will receive a visit notice in advance and the employee will carry a Gulf Power employee identification card with their photo, name and company logo.
How to stop the scam
Do not make immediate payments. Customers should never share their credit or debit card information, nor should they buy a prepaid card or gift card to avoid disconnection or closure of the service. The company will not ask customers to pay anywhere other than an authorized place of payment.
Verify the payment request. If someone threatens to immediately disconnect or close the service, customers must hang up the phone, delete the email or close the door. To verify the payment request, contact Gulf Power at 800-225-5797.
Report the scam. If customers suspect that someone is trying to scam them, they should hang up, delete the email, close the door and contact Gulf Power customer service. Clients who suspect they have been victims of fraud, or who feel threatened during contact with one of these scammers, should contact the local law enforcement authorities.
For more information about scams, visit www.GulfPower.com/scams or connect with Gulf Power on social media via Facebook, Instagram or Twitter.