Evite el envenenamiento por monóxido de carbono: manténgase seguro mientras se mantiene caliente
Con un clima más frío en camino, es importante mantenerse a salvo mientras se mantiene caliente. El monóxido de carbono (CO), producido por hornos, vehículos, generadores portátiles, estufas, linternas, estufas de gas o leña puede enfermarlo e incluso poner en riesgo su vida. Protéjase siguiendo estos simples pasos:
Instale un detector de CO de batería o de reserva de batería en su hogar. Verifique o reemplace la batería cuando cambie la hora en sus relojes cada primavera y otoño.
Salga de su casa inmediatamente y llame al 911 si suena la alarma del detector de CO.
Haga que su sistema de calefacción, calentador de agua y cualquier otro aparato de combustión de gas, aceite o carbón sea reparado por un técnico calificado todos los años.
Busque atención médica inmediata si se siente mareado, aturdido o con náuseas y sospeche de envenenamiento por CO.
No caliente su casa con un horno a gas.
Nunca haga funcionar un automóvil o camión dentro de un garaje o cerca a su casa, aún si deja la puerta abierta.
No queme nada en una estufa o chimenea que no esté ventilada.
Si se corta la corriente, recuerde: nunca use un generador, parrilla de carbón, estufa de campamento u otro dispositivo que queme carbón o gasolina dentro de su casa, sótano o garaje o afuera a menos de 20 pies de una ventana, puerta o ventiladero.
Para obtener más información sobre cómo prevenir el envenenamiento por monóxido de carbono, visite www.cdc.gov/co.
Avoid Carbon Monoxide Poisoning: Stay Safe While Staying Warm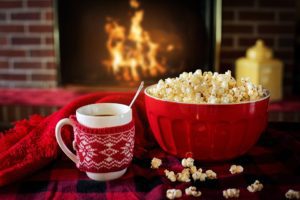 With more frigid weather on the way, it is important to stay safe while staying warm. Carbon monoxide (CO), produced by furnaces, vehicles, portable generators, stoves, lanterns, gas ranges, or burning wood can make you sick and even be life threatening. Protect yourself by taking the following simple steps:
Install a battery-operated or battery back-up CO detector in your home. Check or replace the battery when you change the time on your clocks each Spring and Fall.
Leave your home immediately and call 911 if your CO detector alarm sounds.
Have your heating system, water heater, and any other gas, oil, or coal burning appliances serviced by a qualified technician every year.
Seek prompt medical attention if you feel dizzy, light-headed, or nauseated and suspect CO poisoning.
Do not heat your house with a gas oven.
Never run a car or truck inside a garage attached to your house, even if you leave the door open.
Do not burn anything in a stove or fireplace that is not vented.
If your power goes out, remember—never use a generator, charcoal grill, camp stove, or other gasoline- or charcoal-burning device inside your home, basement, or garage or outside less than 20 feet from a window, door, or vent.
For more information on how to prevent carbon monoxide poisoning, visit www.cdc.gov/co.