El Northwest Florida Ballet presenta a Peter Pan con coreografía de Katia Garza y música de sinfónica en vivo dirigida por David Ott
NICEVILLE, Fla.— Peter Pan se presentará el sábado 3 de marzo a las 7:30 p.m. y el domingo 4 de marzo a las 2:30 p.m. en el Mattie Kelly Arts Center en Niceville.
Peter Pan comenzó como una viñeta dentro de una novela del autor y dramaturgo James Matthew Barrie. Una obra de teatro y una novela dedicada siguieron conduciendo a lo que muchos consideran un fenómeno mundial. Incluso después de más de un siglo, la historia continúa capturando la imaginación de niños y adultos. Completo con sets mágicos y trajes fascinantes, la producción de Peter Pan de NFB incluye un elenco de artistas invitados internacionales y miembros de la compañía que llevarán al público en un viaje espectacular a Neverland en esta producción en dos actos.
Peter Pan de NFB realmente ha sido un esfuerzo de colaboración con el equipo creativo compuesto por un grupo de artistas internacionales dirigido por Todd Eric Allen, director artístico y CEO de NFB. El equipo también incluye a la coreógrafa de ballet Katia Garza, quien comenzó su entrenamiento de baile en Monterrey, México antes de convertirse en bailarina principal en Orlando Ballet y artista invitada internacional. David Ott, un compositor aclamado internacionalmente y director de música y director de la NFB, quien escribió el guión del ballet.
El ballet presentará increíbles proyecciones de paisajes diseñadas y creadas por el artista cubano Israel Rodriguez, presidente de IRG Productions; el diseñador escénico Luly Garza y la diseñadora de vestuario Brisa Dinorah Gómez Cruz que trabajan en la Ciudad de México. El escenario duro de Peter Pan fue construido por C&S Themed Events and Environments en Orlando, Florida.
Peter Pan, el travieso niño que nunca quiere crecer, junto con Wendy Darling y sus dos hermanos emprenden el vuelo en una aventura fantástica junto con la picaresca hada Tinker Bell. Los niños Darling junto con Peter se aventuran a Neverland donde se encuentran con el temible Capitán Hook y el inteligente cocodrilo junto con la Princess Tiger Lily y su Piccaninny-Tribe. Finalmente, Peter y sus compañeros aterrizan en Marooners 'Rock, donde se encuentran con sirenas mágicas antes de continuar su viaje para conocer a los niños perdidos.
La producción de NFB de Peter Pan presenta a los artistas invitados internacionales Jorge Barani (Cuba) en el papel principal de Peter Pan y Darren McIntyre (Australia) como el terrorífico Capitán Hook. Los miembros de la compañía de NFB Alex Trum, Wyatt Mier y Jordan Blackwell interpretan los papeles de Wendy, John y Michael, respectivamente, mientras que Savannah Crabtree actúa como Tinkerbell. La compañía NFB y los bailarines del programa de aprendices completan el elenco.
Los boletos de taquilla para Peter Pan cuestan $38 para adultos y $18 para niños de 12 años o menos. Los boletos para Peter Pan ya están a la venta en el sitio web de la taquilla de Mattie Kelly o en www.NFBallet.org.
The Northwest Florida Ballet presents Peter Pan featuring choreography by Katia Garza and live symphony music led by David Ott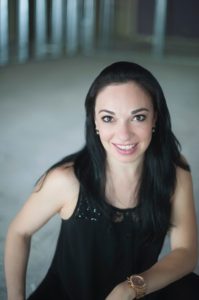 NICEVILLE, Fla.— Peter Pan will be presented on Sat., March 3 at 7:30 p.m. and on Sun., March 4 at 2:30 p.m. at the Mattie Kelly Arts Center in Niceville.
Peter Pan began as a vignette within a novel by author and playwright James Matthew Barrie. A play and dedicated novel followed leading to what many consider a worldwide phenomenon. Even after more than a century, the story continues to capture the imagination of both children and adults. Complete with magical sets and mesmerizing costumes, NFB's production of Peter Pan includes a cast of international guest artists and company members who will take audiences on a spectacular journey to Neverland in this two-act production.
NFB's Peter Pan has truly been a collaborative effort with the creative team comprised of a group of a group of international artists led by Todd Eric Allen, NFB Artistic Director and CEO. The team also includes the ballet's choreographer Katia Garza, who began her dance training in Monterrey, Mexico before becoming a principal dancer at Orlando Ballet and an international guest artist. David Ott, an internationally acclaimed composer and NFB's Music Director and Conductor who wrote the ballet's score.
The ballet will feature amazing scenery projections designed and created by Cuban born artist Israel Rodriguez, president of IRG Productions; scenic designer Luly Garza and costume designer Brisa Dinorah Gomez Cruz who work out of Mexico City. Peter Pan's hard scenery was constructed by C&S Themed Events and Environments in Orlando, Fla.
Peter Pan, the mischievous boy who never wants to grow up, along with Wendy Darling and her two brothers take flight on a fantastic adventure along with the sassy fairy Tinker Bell. The Darling children along with Peter venture to Neverland where they encounter the frightful Captain Hook and the clever crocodile along with Princess Tiger Lily and her Piccaninny-Tribe. Eventually Peter and his companions land on Marooners' Rock where they meet magical mermaids before continuing on their journey to meet the lost children.
NFB's production of Peter Pan features international guest artists Jorge Barani (Cuba) in the title role of Peter Pan and Darren McIntyre (Australia) as the terrifying Captain Hook. NFB company members Alex Trum, Wyatt Mier and Jordan Blackwell dance the roles of Wendy, John and Michael respectively while Savannah Crabtree performs as Tinkerbell. The NFB Company and trainee program dancers round out the cast.
Box office priced tickets for Peter Pan are $38 for adults and $18 for children 12 and under. Tickets for Peter Pan are on sale now through the Mattie Kelly Box Office website or via www.NFBallet.org.