El distrito escolar anuncia planes para reanudar los programas deportivos y de banda
CONDADO DE ESCAMBIA, Fla. – Las Escuelas del Condado de Escambia han anunciado planes para reanudar la participación atlética y de banda para los estudiantes.
A partir del lunes 1 de junio de 2020 hasta el 15 de junio de 2020, los estudiantes atletas deben obtener exámenes físicos actualizados (EL2) y formularios de consentimiento y autorización de los padres (EL3) que deben presentarse antes de participar en los deportes del distrito. El sábado 6 de junio de 2020, el Andrews Institute for Orthopedics and Sports Medicine of Gulf Breeze, la Florida, ofrecerá exámenes físicos para estudiantes atletas sin cargo. Los padres y los estudiantes deben coordinarse con sus entrenadores para programar citas para estos exámenes físicos gratuitos.
El lunes 15 de junio de 2020, los entrenadores del distrito reanudarán el acondicionamiento para aquellos estudiantes atletas con exámenes físicos y formularios de liberación actualizados. El acondicionamiento incluirá el uso de salas de pesas, gimnasios y campos deportivos, mientras se utilizan protocolos de distanciamiento social y medidas de saneamiento adecuadas para el equipo de entrenamiento.
"Los estudiantes que han estado inactivos durante los últimos 60 días más o menos debido a los requisitos de Covid-19 necesitarán acondicionamiento y capacitación adecuados para participar en los deportes escolares," dijo el superintendente Malcolm Thomas. "Se seguirán los protocolos de distanciamiento social, así como los pasos de saneamiento adecuados por parte del personal del distrito. Este será un esfuerzo de equipo de todos los participantes."
Los estudiantes de banda de la escuela secundaria pueden comenzar las actividades del campus a partir del lunes 15 de junio de 2020. Los campamentos de banda comenzarán a partir del lunes 6 de julio de 2020. Los padres y los estudiantes deben consultar al director de la banda de su escuela para conocer los horarios y las pautas del campamento de banda. No habrá actividades de banda de la escuela intermedia este verano.
School district announces plans for resuming athletic and band programs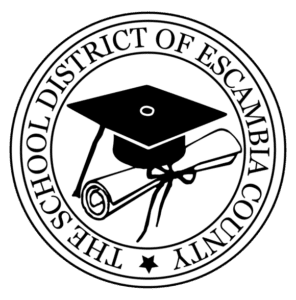 ESCAMBIA COUNTY, Fla. –Escambia County Schools have announced plans for resuming athletic and band participation for students.
Beginning Monday, June 1, 2020 through June 15, 2020, student athletes should obtain updated physicals (EL2) and Parent Consent and Release Forms (EL3,) which must be submitted prior to participation in district sports. On Saturday, June 6, 2020, Andrews Institute for Orthopedics and Sports Medicine of Gulf Breeze, Florida, will offer student athlete physicals at no charge. Parents and students must coordinate with their coaches to set appointments for these free physicals.
On Monday, June 15, 2020, District Coaches will resume conditioning for those student athletes with up-to-date physicals and release forms.  Conditioning will include use of weight rooms, gymnasiums, and athletic fields, while utilizing social distancing protocols and proper sanitation measures for training equipment.
"Students who have been inactive over the past 60 days or so due to Covid-19 requirements will need proper conditioning and training in order to participate in school sports," said Superintendent Malcolm Thomas. "Social distancing protocols will be followed, as well as the proper sanitation steps by district personnel. This will be a team effort by all participants."
High School band students may begin on campus activities starting Monday, June 15, 2020.  Band camps will begin as of Monday, July 6, 2020.  Parents and students should refer to your school band director for band camp schedules and guidelines. There will be no middle school band activities this summer. 
[adrotate group="1"]