El Condado de Walton usa los fondos del turismo para extender los servicios de salvavidas todo el año
CONDADO DE WALTON, Fla. – Los Comisionados del Condado de Walton votaron en su reunión programada de BCC el martes 8 de enero para aprobar un nuevo contrato con el Distrito de Bomberos de South Walton que extenderá la cobertura de salvavidas de las playas todo el año. El nuevo contrato extiende los niveles máximos de verano del personal de salvavidas hasta el 31 de octubre. Anteriormente, el número de salvavidas en servicio se redujo a finales de septiembre. El contrato también incluye fondos para que ocho empleados de salvavidas se mantengan con salario todo el año.
"Esta extensión es un gran paso para South Walton, ya que refleja el aumento en las visitas que hemos visto en los últimos años," dijo David Demarest, director de Visit South Walton Communications. "A medida que trabajamos para fortalecer la economía local fomentando las visitas durante las [otras] temporadas, ese éxito también nos obliga a seguir apoyando e incrementando los servicios que benefician tanto a los [residentes] locales como a los visitantes."
El nuevo contrato incluye una asignación para la compra de equipos nuevos y entrará en vigencia el 1 de marzo de 2019 a un costo de $1.59 millones para el primer año, disminuyendo anualmente a $1.38 millones para el tercer año, ya que las compras programadas de equipos disminuyen cada año.
Los fondos del turismo del Condado de Walton financian diez torres de salvavidas como parte de su apoyo al programa de salvavidas del Condado de Walton.  
Walton County uses tourism funds to extend lifeguard services year-round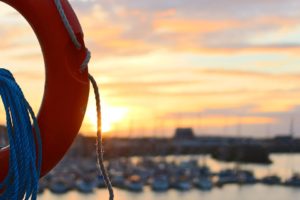 WALTON COUNTY, Fla. – January 14, 2019 – The Walton County Board of County Commissioners voted at their meeting on Tuesday, January 8 to approve a new contract with the South Walton Fire District that will extend lifeguard coverage of the beaches year-round. The new contract extends the peak summer levels of lifeguard staffing through October 31. Previously, the number of lifeguards on duty was reduced at the end of September. The contract also includes funding for 8 lifeguard staff to be kept on salary year-round.
"This extension is a great step for South Walton, reflecting the increase in visitation that we have seen over recent years," said Visit South Walton Communications Director, David Demarest. "As we work to strengthen the local economy by encouraging visitation during the [other] seasons, that success also make it necessary for us to continue to support and increase amenities that benefit locals and visitors alike."
The new contract includes an allocation for new equipment purchases and will take effect March 1, 2019 at a cost of $1.59 million for the first year, decreasing annually to $1.38 million by the 3rd year, as scheduled equipment purchases decrease each year.
The Walton County TDC funds ten lifeguard towers as part of their support of the Walton County lifeguard program.
[adrotate group="1"]