El alcalde de Pensacola implementa un convenio para aumentar la participación con las empresas locales
PENSACOLA, Fla. – El alcalde Grover Robinson ha implementado la Políza de la Alcaldía 20-01, Pacto para la Comunidad de la Ciudad de Pensacola, en un esfuerzo por promover aún más la participación de los negocios locales y los residentes locales en los proyectos de construcción de la ciudad.
La políza, que entra en vigencia el 1 de enero de 2021, establece los siguientes objetivos de participación aspiracional de residentes locales y empresas locales para adquisiciones de la ciudad relacionadas con proyectos de construcción y mejoras de capital que superen los $100,000:
Participación empresarial local del 70%;
El 70% de todos los empleados existentes son residentes locales; y
El 70% de los empleados recién contratados son residentes locales.
"Estoy emocionado de establecer este Pacto para la Comunidad para ayudar a promover la participación local en los proyectos de mejora del capital de la ciudad siempre que sea posible", dijo el alcalde Grover Robinson. "Tenemos una fuerza laboral sólida aquí en Pensacola, y quiero asegurarme de que estamos aprovechando todas las oportunidades disponibles para trabajar con empresas locales mientras establecemos asociaciones de beneficio mutuo para que nuestra ciudad siga avanzando."
El Pacto para la Comunidad recopilará datos para analizar las habilidades de la fuerza laboral local y determinará si existen habilidades que se necesitan en la fuerza laboral local. Los contratistas tendrán la oportunidad de presentar ofertas para proyectos de construcción o proyectos de mejora de capital de más de $100,000, y la ciudad designará los proyectos elegibles como "Proyectos de Pacto."
El área local como se define en el Pacto incluye los condados de Escambia y Santa Rosa, con "negocio local" que significa un negocio con una dirección física en el condado de Escambia o el condado de Santa Rosa.
Una vez finalizado el Proyecto de Pacto, cada contratista que reciba un Proyecto de Pacto deberá presentar los siguientes informes a la Ciudad de Pensacola:
Informe de participación de empresas locales: detallando los montos facturados por todos los subcontratistas y proveedores y si el subcontratista o proveedor es una empresa local.
Informe de la fuerza laboral: detallando el código postal residencial de cada empleado y también el conjunto de habilidades o comercio de cada empleado, y si el empleado fue contratado desde la fecha en que se le otorgó al Contratista el Proyecto Pacto.
Para obtener información sobre todas las oportunidades de licitación actuales de la ciudad de Pensacola, visite cityofpensacola.com/Bids.aspx. 
Pensacola mayor implements covenant to increase participation with local businesses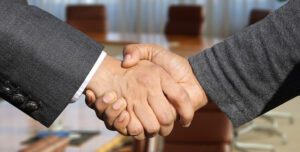 PENSACOLA, Fla. – Mayor Grover Robinson has implemented Mayoral Policy 20-01, Covenant for the Community for the City of Pensacola, in an effort to further promote local business and local resident participation in city construction projects.
The policy, which takes effect Jan. 1, 2021, establishes the following local business and local resident aspirational participation goals for city procurements relating to construction projects and capital improvements in excess of $100,000:
Local business participation of 70%;
70% of all existing employees are local residents; and
70% of newly hired employees are local residents.
"I'm excited to establish this Covenant for the Community to help advance local participation in city capital improvement projects wherever possible," Mayor Grover Robinson said. "We have a strong workforce here in Pensacola, and I want to ensure we are taking every available opportunity to work with local businesses while establishing mutually beneficial partnerships to keep our city moving forward."
The Covenant for the Community will collect data for analyzing the skillsets of the local workforce and determine whether there are skillsets that are needed in the local workforce. Contractors will have the opportunity to bid on construction projects or capital improvement projects over $100,000, and eligible projects will be designated by the city as "Covenant Projects."
The local area as defined in the Covenant includes Escambia and Santa Rosa Counties, with "local business" meaning a business with a physical address in either Escambia County or Santa Rosa County.
Upon completion of the Covenant Project, each contractor awarded a Covenant Project will be required to submit the following reports to the City of Pensacola:
Local business participation report – detailing amounts billed by all subcontractors and vendors and whether the subcontractor or vendor is a local business.
Workforce report – detailing each employee's residential zip code and skillset or trade, and whether the employee was hired since the date the Contractor was awarded the Covenant Project.
For information about all current bid opportunities from the City of Pensacola, visit cityofpensacola.com/Bids.aspx. 
[adrotate group="1"]