BBB sugiere formas para que los consumidores comiencen 2020 con una nota positiva
PENSACOLA, Fla. – Better Business Bureau, que sirve al noroeste de la Florida, es un recurso de información que ayuda a los consumidores a tomar decisiones de compra más sabias. Con una visión para ayudar a crear un mercado ético donde los compradores y vendedores confíen entre sí, estamos compartiendo las siguientes resoluciones para ayudar a comenzar el nuevo año como un consumidor inteligente. ¡Tomar unos minutos para protegerse de los estafadores y ladrones de identidad será un gran comienzo para 2020!
Los consumidores deben resolver:
Implementar un congelamiento de crédito. Un congelamiento de crédito es la mejor manera de protegerse del robo de identidad financiera porque restringe el acceso a su archivo de crédito, lo que hace imposible que los ladrones de identidad soliciten una nueva línea de crédito a su nombre. Lo mejor de todo, es gratis congelar y descongelar su crédito.
Utilice la tecnología para bloquear las llamadas automáticas y otras llamadas de telemercadeo. Encuentre un programa de bloqueo de llamadas (algunos son gratuitos mientras que otros tienen una tarifa nominal) que puede desconectar a los telemarqueteos o estafadores conocidos. También consulte con su proveedor, ya que la mayoría de ellos están creando formas de bloquear el acceso de estas llamadas. Asegúrese de haber registrado sus teléfonos también en donotcall.gov.
Revise sus permisos y configuraciones de privacidad en las redes sociales. Si ha iniciado sesión en una aplicación o sitio de internet utilizando sus credenciales de redes sociales o ha realizado un divertido cuestionario en las redes sociales, es posible que haya dado permiso involuntariamente a aplicaciones de terceros para acceder a su información personal y contactos. En Facebook, vaya a "configuración" y "aplicaciones y sitio de internet" para revisar.
Advierta a otros y detenga a los estafadores reportando estafas al Scam Tracker de BBB. Scam Tracker es un sitio de iternet de fuentes múltiples donde puedes informar si un estafador te ha contactado. Dado que los informes se trazan en un mapa, también puede usar Scam Tracker para averiguar qué está sucediendo en su área. Vaya a org/scamtracker para obtener más información. Los informes de Scam Tracker también ayudan a BBB a educar al público con informes más detallados a través de nuestros estudios de estafa y proporcionamos agencias como la FTC que también proporcionan estadísticas anuales sobre estafas y fraudes.
Eche un vistazo primero a empresas y organizaciones benéficas. Un poco de investigación antes de comprar o donar para asegurarse de que está trabajando con una empresa o una organización benéfica acreditada puede ahorrarle mucho tiempo, dinero y un ataque de corazón más adelante. Consulte empresas y organizaciones benéficas en org. Las empresas y organizaciones benéficas acreditadas por BBB han sido evaluadas por BBB y cumplen con nuestros Standards of Trust or Standards for Charity Accountability(Estándares de Fideicomiso o Estándares de Responsabilidad de Caridad) y acuerdan continuar llevando a cabo sus negocios de manera ética.
Utilice métodos de pago seguros. La forma favorita de un estafador para robar su dinero es pidiéndole que pague con una tarjeta de regalo o una transferencia bancaria, como Money Gram o Western Union. ¿Por qué? Porque estos métodos de pago son irreversibles. Los pagos con tarjeta de crédito son más seguros porque, si se sospecha fraude, el cargo puede ser disputado. Si recibe una solicitud de alguien que dice ser del IRS, un cobrador de deudas u otra persona y le pide que pague con una tarjeta de regalo o una transferencia bancaria, casi siempre es una estafa.
Use una contraseña única y compleja para cada cuenta en línea. Considere una frase de contraseña, que es simplemente una contraseña larga compuesta de una colección de varias palabras, lo que hace que ambas sean más fáciles de escribir y recordar. Las contraseñas pobres y fáciles de adivinar son una de las formas más comunes en que los ciberatacantes pueden hackear sus cuentas en línea. También asegúrese de usar contraseñas diferentes para cada una de sus cuentas. Los estafadores esperan que los consumidores usen una contraseña para que, si la obtienen, puedan hackear todas sus cuentas en línea.
Habilite la autenticación multifactor siempre que esté disponible. La autenticación multifactor es cuando se le otorga acceso a una cuenta en línea solo después de haber proporcionado con éxito dos o más pruebas, como su contraseña y un código único generado por su teléfono inteligente, enviado por correo electrónico o por mensaje de texto. Con la autenticación de múltiples factores, si los piratas informáticos roban su nombre de usuario y contraseña, aún no pueden acceder a su cuenta.
Monitoree sus cuentas financieras existentes. Atrás quedaron los días en que esperó a que su estado de cuenta de la tarjeta de crédito llegara por correo para que lo revisara. Regístrese para obtener acceso en línea para que pueda revisar sus cuentas financieras diariamente. Mejor aún, aproveche las alertas de mensajes de texto gratuitos para notificarle sobre la actividad, recordarle cuándo vencen los pagos, etc.
Presente sus impuestos temprano. Un fraude común durante la temporada de impuestos implica el robo de identidad. Los estafadores intentan enviar una declaración a su nombre y recibir su reembolso. Puede evitar esto golpeándolos y presentando su declaración de impuestos antes de tiempo.
BBB Suggests Ways for Consumers to Start 2020 on a Positive Note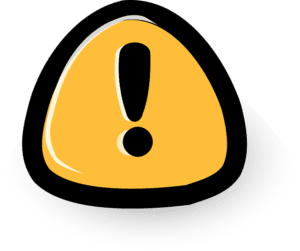 PENSACOLA, Fla. –  Better Business Bureau serving Northwest Florida is an information resource helping consumers make wiser buying decisions. With a vision to help create an ethical marketplace where buyers and sellers trust each other, we are sharing the following resolutions to help kick off the new year as a savvy consumer.  Taking a few minutes to protect yourself from scammers and identity thieves will be a great start to 2020!!
Consumers should resolve to:
Implement a credit freeze. A credit freeze is the best way to protect yourself from financial identity theft because it restricts access to your credit file, making it impossible for identity thieves to apply for a new line of credit in your name. Best of all, it's free to freeze and unfreeze your credit.
Use technology to block robocalls and other telemarketing calls. Find a call blocking program (some are free while others have a nominal fee) that can disconnect known telemarketers or scammers. Also check with your provider as most are creating ways to also block these calls from getting through. Make sure you have registered your phones with donotcall.gov, too.
Review your permissions and privacy settings on social media. If you have signed into an app or website using your social media credentials or taken a fun quiz on social media, you may have unwittingly given permission to third-party apps to access your personal information and contacts. On Facebook, go to "settings" and "apps and websites" to review.
Warn others and stop fraudsters by reporting scams to BBB's Scam Tracker. Scam Tracker is a crowd-sourced website where you can report if you've been contacted by a scammer. Since reports are plotted on a map, you can also use Scam Tracker to find out what's happening in your area. Go to org/scamtracker for more information. Scam Tracker reports also help BBB educate the public with more in-depth reports via our scam studies and we provide agencies like the FTC who also provide annual statistics on scams and frauds.
Check out businesses and charities first. A little research before you buy or donate to make sure you are working with a reputable company or charity can save you a lot of time, money and heartache later. Check out companies and charities at org. BBB accredited businesses and charities have been evaluated by BBB and meet our Standards of Trust or Standards for Charity Accountability and agree to continue to conduct their business in an ethical manner.
Use secure payment methods. A scammer's favorite way to steal your money is by asking you to pay with either a gift card or a money wire transfer, such as Money Gram or Western Union. Why? Because these payment methods are irreversible. Credit card payments are more secure because, if fraud is suspected, the charge can be disputed. If you receive a request from someone claiming to be from the IRS, a debt collector or anyone else and they ask you to pay with a gift card or a wire transfer, it's almost always a scam.
Use a unique and complex password for every online account. Consider a passphrase, which is simply a long password made up from a collection of multiple words, making them both easier to type and remember. Poor, easy-to-guess passwords are one of the most common ways cyber attackers can hack into your online accounts. Also be sure you use different passwords for each of your accounts. Scammers are hopeful that consumers use one password so that if they obtain it, they can hack into all of your online accounts.
Enable multi-factor authentication whenever it is available. Multi-factor authentication is when you are granted access to an online account only after you have successfully provided two or more pieces of evidence, such as your password and a unique code generated by your smartphone, emailed or texted to you. With multi-factor authentication, if hackers steal your username and password, they still can't access your account.
Monitor your existing financial accounts. Gone are the days when you waited for your credit card statement to come in the mail for you to review. Sign up for online access so you can review your financial accounts daily. Better yet, take advantage of free text message alerts to notify you of activity, remind you when payments are due, etc.
File your taxes early. One common fraud during tax season involves identity theft. Scammers try to submit a return in your name and have your refund come to them. You can avoid this by beating them to it and submitting your tax return early.
[adrotate group="1"]