Baptist Health Care solicita recibir las vacunas COVID-19
NOROESTE DE LA FLORIDA – A partir del 15 de diciembre del 2020, cinco hospitales de Florida ubicados en Jacksonville, Orlando, Tampa, Ft. Lauderdale y Miami recibieron la vacuna Pfizer en el envío inicial que salió el lunes 14 de diciembre. Sin embargo, se espera un suministro adicional de la vacuna Pfizer a medida que se realicen envíos adicionales en las próximas semanas.
Baptist Health Care en Pensacola solicitó tanto las vacunas Pfizer como la de Moderna y dicen que esperan comenzar a recibir las vacunas Moderna la próxima semana en cuanto reciban sus aprobaciones correspondientes.
Baptist dice que la distribución de la vacuna se llevará a cabo de acuerdo con las recomendaciones de los CDC y el Plan de Vacunación COVID-19 de Florida. Inicialmente, los empleados y proveedores de Baptist que están en mayor riesgo de exposición al COVID-19, incluidos aquellos que trabajan en áreas de cuidados críticos y departamentos de emergencia, tendrán la oportunidad de recibir la vacuna. Se recomienda encarecidamente, pero no es obligatorio. Otros empleados tendrán la oportunidad de recibir la vacuna a medida que estén disponibles en mayores cantidades.
Se aconseja al público que continúe con los esfuerzos diligentes para mitigar la propagación del COVID-19 usando máscaras, practicando el distanciamiento social, lavándose las manos con frecuencia y limitando las reuniones.
Baptist Health Care applies to receive COVID-19 vaccines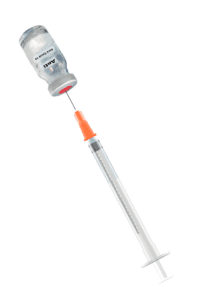 NORTHWEST FLORIDA – As of December 15, 2020, five Florida hospitals located in Jacksonville, Orlando, Tampa, Ft. Lauderdale and Miami have received the Pfizer vaccine in the initial shipment that went out Monday, Dec. 14. However, an additional supply of the Pfizer vaccine is expected to follow as additional shipments roll out in the next several weeks.
Baptist Health Care in Pensacola requested both the Pfizer and Moderna vaccines and say they expect to begin receiving the Moderna vaccines as early as next week pending appropriate approvals.
Baptist says the vaccine distribution will be conducted in accordance with the CDC recommendations and the Florida COVID-19 Vaccination Plan. Initially, Baptist employees and providers who are at the highest risk of exposure to COVID-19, including those who work in critical care areas and emergency departments, will have the opportunity to receive the vaccine. It will be strongly encouraged, but not mandatory. Other employees will have the opportunity to receive the vaccine as greater quantities become available.
The public is advised to continue diligent efforts to mitigate the spread of COVID-19 by wearing masks, practicing social distancing, washing hands frequently and limiting gatherings.
[adrotate group="1"]