ACIJ: Tenemos muy buenas noticias!
¡Tus firmas y llamadas funcionaron! ¡Lucy fue liberada con una fianza de $1,500 y ni siquiera tuvo que presentarse ante un juez! ¡Recibimos más de 1,700 firmas en menos de 24 horas! Las personas estuvieron llamando para pedir la liberación inmediata de Lucy al centro de ICE, hubo tantas llamadas al punto de que los agentes de ICE a cargo del caso de Lucy dijeron que no responderían a las llamadas si no eran de miembros de la familia … y aún así, la gente seguía llamando!
Este fue un trabajo de equipo donde activistas de la comunidad, organizaciones estatales y nacionales, y miembros de la comunidad trabajamos juntos para liberar a Lucy. Esto demuestra cómo el poder de la solidaridad puede producir cambios que beneficien a nuestras familias y comunidades. ¡Este es un ejemplo de que la unión hace la fuerza! ¡Nuestra coalición de respuesta rápida está trabajando incansablemente para liberar a nuestra gente! Ayúdanos a seguir haciendo nuestro trabajo donado aquí: https://secure.everyaction.com/ArCKFTBhKEOMRTR-qza5hA2
En este día internacional de los trabajadores hacemos honor a nuestra gente trabajadora como Lucy, mujer, madre, emprendedora y trabajadora que contribuye con su labor al crecimiento de la fuerza laboral y la economía del país!
¡Una Familia, Un Alabama!
Alabama Coalition for Immigrant Justice
ACIJ: We have great news!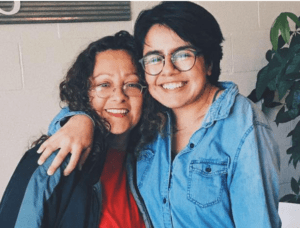 Your signatures and calls worked! Lucy was released on a $1,500 bond and she didn't even have to go before a judge! We received more the 1,700 signatures in less than 24 hours. People called asking for Lucy's immediate release to the ICE center, there were so many calls to the point of the ICE agents in charge of Lucy's case said they wouldn't answer calls that weren't from family members, but people kept calling!
This was a team work where community activists, state and national organizations, and community members worked together to free Lucy. This prove how the power of the solidarity can produce changes that benefit our families and communities. This is an example of union making strength! Our rapid response coalition is working tirelessly to free our people! Help us to keep doing our work by donating here: https://secure.everyaction.com/ArCKFTBhKEOMRTR-qza5hA2
On this international workers' day we honor our hard-working people as Lucy, a woman, mother, entrepreneur and worker who contributes with her work to the growth of the labor force and the economy of the country!
One Family, One Alabama!
Alabama Coalition for Immigrant Justice
[adrotate group="1"]