"Senior Chill Out"
ayuda a las personas mayores vulnerables durante el calor del verano
PENSACOLA, Fla. – Se realizó el pasado viernes 30 de junio del 2017 Senior Chill Out, una campaña de donación de un día para adquirir nuevos aires acondicionados, ventiladores o fondos para ayudar a las personas mayores con problemas relacionados con el calor. , Las comunidades de Gulf Breeze y Pace ayudaron a Council on Aging a superar las anteriores campañas de Senior Chill Out mediante la donación de 320 fans, 218 unidades de aire acondicionado y aproximadamente $9.200, un aumento con respecto a las donaciones del año pasado. De 6 a.m. a 6 p.m., el personal del Council on Aging, voluntarios, miembros de la junta y líderes empresariales dieron su tiempo en cinco áreas de Lowe's para aumentar la conciencia de los desafíos que muchos ancianos enfrentan durante el calor del verano de la Florida.
Según Centers for Disease Control and Prevention, cada año más personas mueren por olas de calor que por huracanes, rayos, tornados, inundaciones y terremotos combinados. Los ancianos son particularmente vulnerables a ser afectados negativamente por el calor excesivo debido a un ajuste más lento del cuerpo a los cambios de temperatura, a los riesgos asociados con otras condiciones médicas y medicamentos recetados que pueden perjudicar la capacidad de regular la temperatura o inhibir la transpiración.
"Cada año, hay un nuevo desafío. Cada año, hay más gente que necesita desesperadamente nuestra ayuda, y cada año, Escambia y los residentes del condado de Santa Rosa y las empresas responden a la llamada," dijo John Clark, Presidente/ CEO de Council on Aging.
Las personas mayores interesadas en recibir unidades de AC (Aire Acondicionado) y/o ventiladores deben llamar al Council on Aging of West al (850) 432-1475 para completar una evaluación telefónica. Las unidades de AC y los ventiladores serán distribuidos desde las oficinas principales del Council on Aging en 875 Royce St. en Pensacola.
"Senior Chill Out" helps vulnerable seniors during summer heat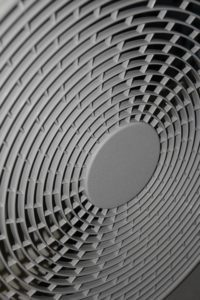 PENSACOLA, Fla. – Senior Chill Out, a one-day donation drive to acquire new air conditioners, fans or funds to assist seniors with heat-related issues, was held this past Friday, June 30, 2017. At day's end, the Pensacola, Gulf Breeze and Pace communities helped Council on Aging to surpass previous Senior Chill Out campaigns by donating 320 fans, 218 air conditioner units and approximately $9,200, an increase from last year's donations. From 6 am to 6 pm, Council on Aging staff, volunteers, board members and business leaders gave their time at five area Lowe's locations to raise awareness of the challenges many elders face during Florida's summer heat.
According to the Centers for Disease Control and Prevention, more people die from heat waves each year than from hurricanes, lightning, tornadoes, floods and earthquakes combined. The elderly are particularly vulnerable to being adversely affected by excessive heat due to slower adjustment of the body to changes in temperature, increased risks associated with other medical conditions and prescription medicines that can impair the ability to regulate temperature or inhibit perspiration.
"Every year, there is a new challenge. Every year, there are more people who desperately need our help, and every year, Escambia and Santa Rosa county residents and businesses answer the call," said John Clark, President/CEO of Council on Aging.
Senior citizens interested in receiving AC units and/or fans should call Council on Aging of West Florida at (850) 432-1475 to complete a telephone assessment. AC units and fans will be distributed from the main Council on Aging offices at 875 Royce St. in Pensacola.