Once personas heridos en el colapso de un balcón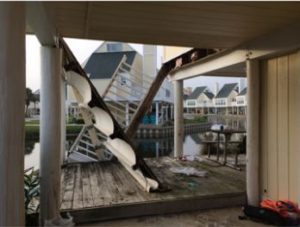 DESTIN, Fla.—La oficina del Sheriff del condado de Okaloosa informa que once visitantes de Indiana y Kentucky sufrieron heridas el miércoles cuando un balcón de madera del segundo piso se derrumbó en los condominios de Sandpiper Cove en 775 Gulf Shore Drive en Destin.
Ninguna de las lesiones se cree que es mortal, sin embargo dos personas supuestamente sufrieron lesiones importantes.
Algunos de los heridos fueron llevados a los hospitales locales a través de la ambulancia y varios por vehículos personales.
Eleven injured in balcony collapse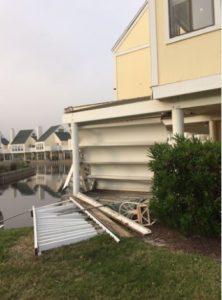 DESTIN, Fla.—The Okaloosa County Sheriff's Office reports that eleven Snowbirds from Indiana and Kentucky suffered injuries late Wednesday when a second floor wooden balcony collapsed at Sandpiper Cove Condominiums at 775 Gulf Shore Drive in Destin.
None of the injuries were believed to be life-threatening, however two people reportedly suffered significant injuries.
Some of the injured were taken to local hospitals via ambulance and several by personal vehicles.