Celebrando el Día de la Independencia de Perú en NWFL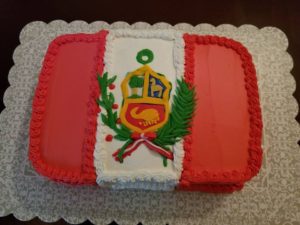 Miembros y amigos del grupo social Club Perú se reunieron para celebrar la independencia peruana el 29 de julio en Milton. Los orgullosos nacionales  de su descendencia compartieron alimentos peruanos tradicionales, música y baile.
Actualmente bajo la dirección de María Lino Montes, Club Perú es un grupo social en Pensacola que se organiza para celebrar el Día de la Independencia del Perú y representar al Perú en otros eventos culturales locales como el Festival Latino anual durante casi 15 años. En ocasiones, el grupo también ha encabezado los esfuerzos de socorro al Perú después del desastre natural. Los planes para formalizar el grupo pueden ser próximos.
Celebrating Peru's Independence Day in NWFL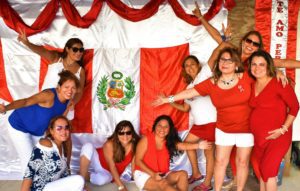 Members and friends of the social group Club Peru gathered to celebrate Peruvian independence on July 29 in Milton. Proud nationals and descendants shared traditional Peruvian foods, music and dancing.
Currently under the management of Maria Lino Montes, Club Peru is a social group in Pensacola that organizes to celebrate Peruvian Independence Day and to represent Peru in other local cultural events such as the annual Latino Festival for nearly 15 years. On occasion, the group has also spearheaded relief efforts to Peru following natural. Plans to formalize the group may be forthcoming.